---
 The Wildfire is an opinion platform and any opinions or information put forth by contributors are exclusive to them and do not represent the views of IJR.
Kind of like "more cowbell" is what Christopher Walken's character needs in a famous SNL sketch, Chuck Schumer's solution for Democrats to take back the Senate is "more viral."
The incoming Democratic Minority Leader made quite the statement to Democrat video staffers by telling them this week they can pack their bags: They're all 'fired.'
Does this mean we'll be getting more funny gifs like these instead of policy solutions?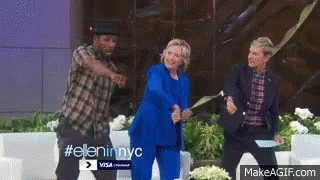 We all sure hope so.