News
2020 Presidential Candidate to Jump Into the Race to Likely Challenge Joe Biden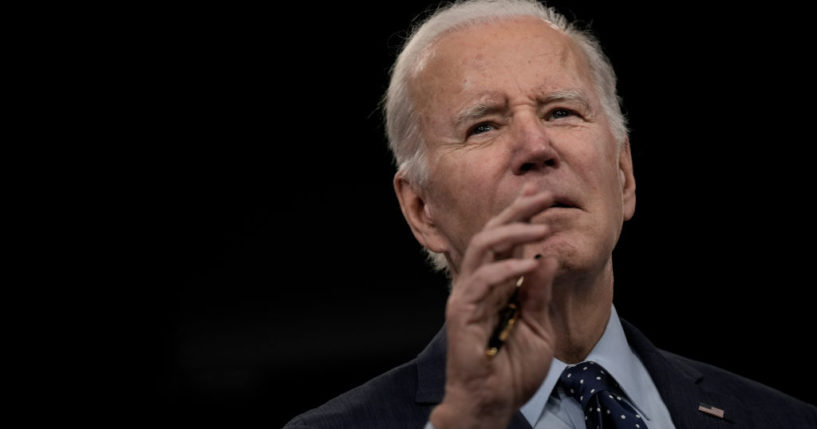 President Joe Biden will face a contender for the 2024 Democratic presidential primary if he decides to run for reelection.
And it is a candidate from the 2020 election cycle.
On Thursday, self-help author Marianne Williamson confirmed she will run in the 2024 primary.
Advertisement - story continues below
During an interview with Medill News Service, Williamson was asked if she will launch another bide for the White House.
"We're on the phone, but if we were on FaceTime, you'd see me wink," she responded.
The author added, "I wouldn't be running for president if I didn't believe I could contribute to harnessing the collective sensibility that I feel is our greatest hope at this time."
Williamson argued the country is facing the threat of authoritarianism, with several groups, such as fossil fuel companies and gun manufacturers, that "suck the juice" out of democracy.
Advertisement - story continues below
She also suggested, "People who run the government are divided into two categories, those who either don't care to fix it, or do not have the spine to fix it. And neither category should be running this country."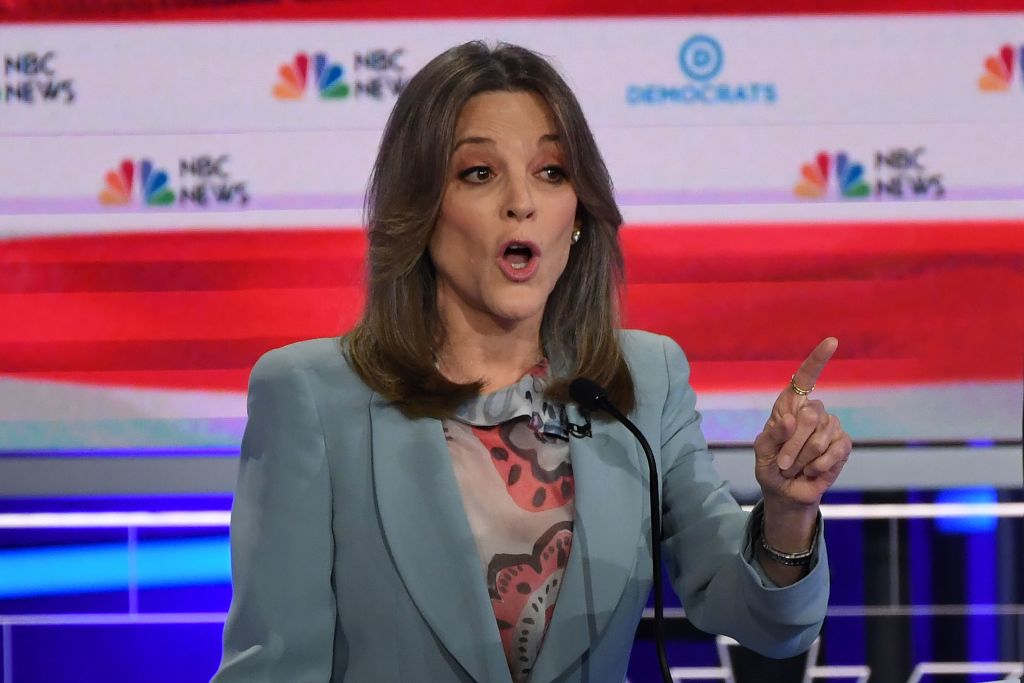 Would you vote for Williamson?
Additionally, the author claimed the media "tried to paint me as silly, they tried to paint me as unserious" during her 2020 campaign.
Williamson is expected to officially announce her campaign on Mar. 4.
She was among the 28 other Democrats who jumped into the massive 2020 primary field.
Advertisement - story continues below
However, her first presidential bid ended before votes were cast in the primaries. She dropped out in January 2020.
"I stayed in the race to take advantage of every possible opportunity to share our message," she said at the time. "With caucuses and primaries now about to begin, however, we will not be able to garner enough votes in the election to elevate our conversation any more than it is now."
Biden is expected to run for reelection but has not officially shared his plans yet.
Still, a Politico article published earlier this week questioned whether he would run.
Advertisement - story continues below
Williamson could be the first Democrat to launch a presidential campaign in this cycle.
Truth and Accuracy
We are committed to truth and accuracy in all of our journalism. Read our editorial standards.
Comment Down Below
Conversation