News
Report Details 3 Accidental Gun Discharges Prior to Fatal Shooting on Alec Baldwin Set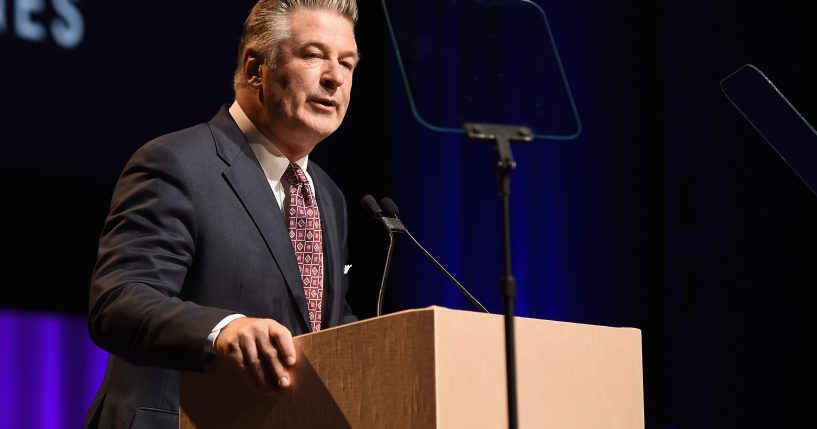 Prior to the fatal shooting on the set of a movie starring Alec Baldwin, there were three accidental gun discharges, according to a report.
Last month, the actor fired a prop gun on set, killing Director of photography Halyna Hutchins and injuring Director Joel Souza.
Los Angeles Times reported Sunday, "Before Hutchins was killed, crew members say, there were three accidental discharges of weapons on set."
Advertisement - story continues below
The report continues, "Baldwin's stunt double had accidentally fired a blank after being told that his gun was 'cold.'"
Lane Luper, the A-camera first assistant, said a young woman working in the props department "actually shot herself in the foot," adding, "the round was blank."
The outlet noted there were other "red flags," including the absence of a medic "on-site during pre-production."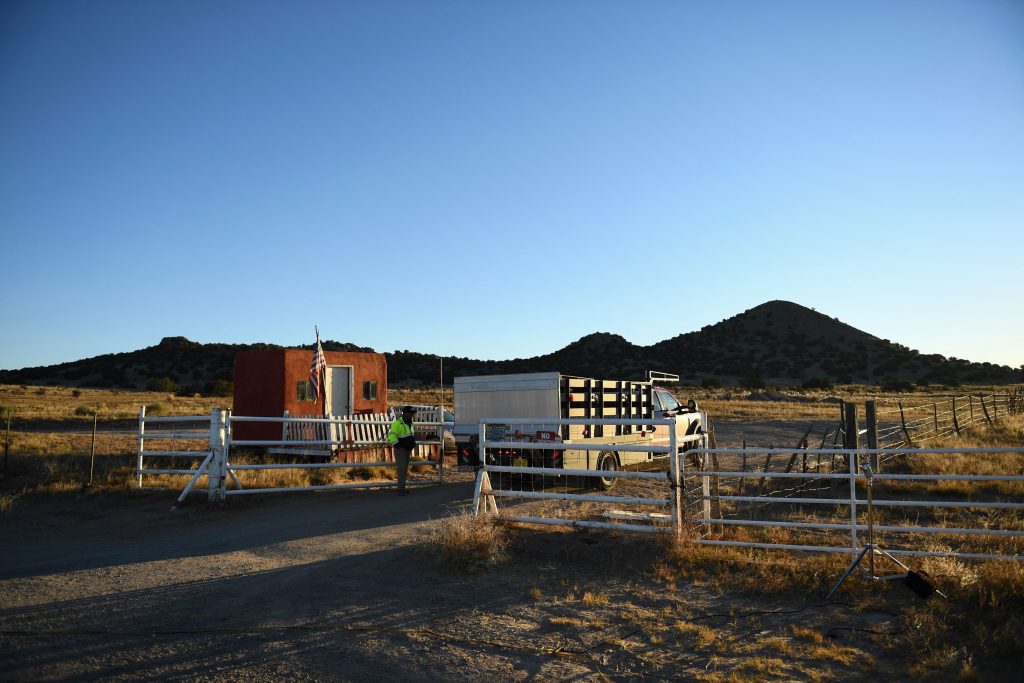 Advertisement - story continues below
According to the report, on the day of the shooting, "Property master Sarah Zachry retrieved the guns that would be needed for the scene from a truck, where the weapons were stored inside a locked safe."
The ammunition was reportedly "also in the truck, but had been left unsecured on a cart during the break, according to a search warrant affidavit filed by the Santa Fe County Sheriff's Office on Oct. 27."
Baldwin made it a point to "make his gun work look realistic," as the Los Angeles Times reports.
The outlet mentioned Baldwin's walk through of the church a few days earlier to see "what it would be like to use the weapon in the scene. The live rounds he fired contained blanks, but still made enough noise that crew members were startled."
One camera technician told the outlet, "Alec was pretty concerned about safety on set," adding, "He wanted to know where I would be standing when he drew his gun."
Advertisement - story continues below
The individual explained, "I told him I was going to be standing in a different place, and he said, 'Good.'"
Baldwin addressed the incident publicly for the first time Saturday.
"She was my friend," Baldwin said of Hutchins, adding, "The day I arrived in Santa Fe to start shooting, I took her to dinner with Joel, the director. We were a very, very, you know, well-oiled crew shooting a film together and then this horrible event happened."
CBS News noted the investigation into the shooting is ongoing. Charges have not been filed.
Truth and Accuracy
We are committed to truth and accuracy in all of our journalism. Read our editorial standards.
Comment Down Below
Conversation