News
Alec Baldwin Knocks 'Any Suggestion' That He Is Not Complying With Cell Phone Search Warrant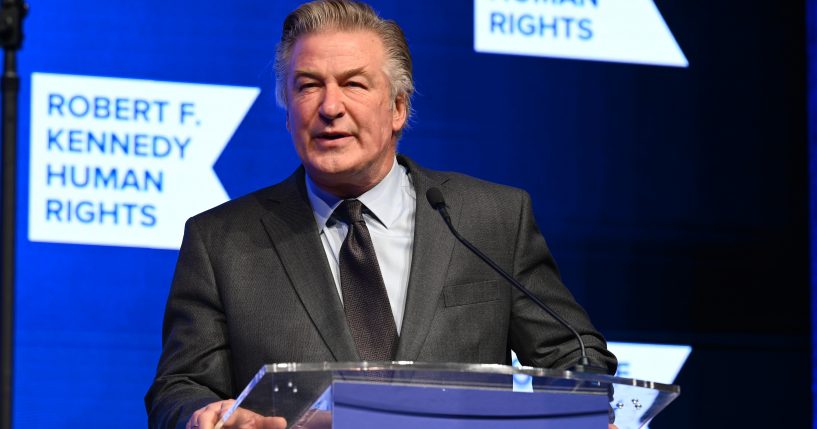 Actor Alec Baldwin says it is a "lie" that he is not complying with a search warrant issued for his cellphone following the fatal shooting on the set of his movie.
During a video posted to his Instagram, Baldwin explained the best way to honor cinematographer Halyna Hutchins is to get to the truth of what happened.
"And any suggestion that we're not complying, myself and any lawyers I'm working with or what have you, is a lie," Baldwin said.
Advertisement - story continues below
He added, "That's a lie. We're going to as soon as we go through this process, then by all means we will comply. But I have no worries about that. I have no worries about that at all."
Baldwin continued, "Regardless of what they say in these right-wing rag sheets and people who are all about hate…But setting aside all the hate. Setting aside all the January 6th of it all."
 

 

View this post on Instagram

 
Advertisement - story continues below
Last month, a search warrant was issued for the actor's cellphone. According to an affidavit, the warrant was requested "to search for any evidence" relating to the investigation into Hutchins' death, as NBC News reported.
"We proactively requested that the authorities obtain a warrant so that we could take steps to protect Mr. Baldwin's family and personal information that is clearly unrelated to the investigation," Aaron Dyer, Baldwin's civil attorney, said.
He added, "A phone contains a person's entire life, and personal information needs to be protected. While they evaluate the phone information, we hope that the authorities continue to focus on how the live rounds got on the set in the first place."
According to CBS News, authorities still do not have Baldwin's phone.
During an interview with ABC's George Stephanopoulos last month, Baldwin said he did not pull the trigger on the prop gun.
Advertisement - story continues below
"I would never point a gun at anyone and pull the trigger at them. Never," Baldwin said.
When asked about how a live round ended up on the set, Baldwin explained, "I have no idea. Someone put a live bullet in a gun, a bullet that wasn't even supposed to be on the property."
Truth and Accuracy
We are committed to truth and accuracy in all of our journalism. Read our editorial standards.
Comment Down Below
Conversation