News
Former NY Gov. Andrew Cuomo Charged With Misdemeanor Sex-Crime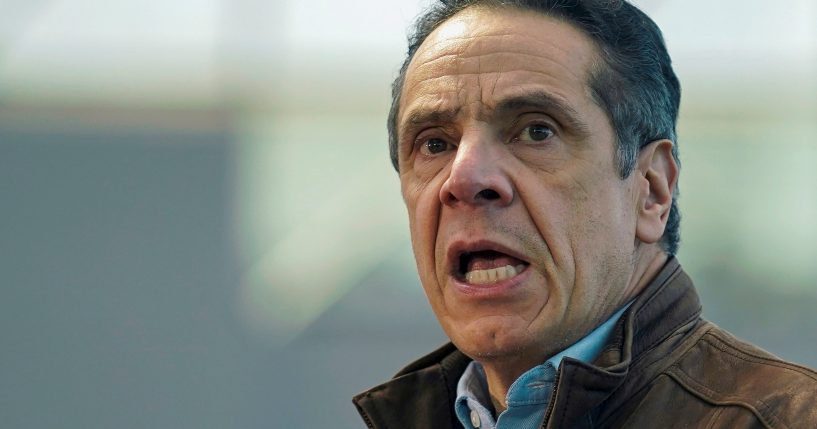 Former New York Gov. Andrew Cuomo (D) has been charged with a sex-crime-related misdemeanor for alleging groping a woman at the Executive Mansion in 2020.
NBC News DFW reports, "A copy of the complaint from the Albany County Sheriff's Office, obtained by News 4, alleges that Cuomo committed the misdemeanor act of forcible touching at his official residence on the afternoon of Dec. 7 last year."
The complaint alleges:
Advertisement - story continues below
"At the aforesaid date time and location the defendant Andrew M. Cuomo did intentionally, and for no legitimate purpose, forcibly place his hand under the blouse shirt of the victim [redacted] and into her intimate body part. Specifically, the victims (sic) left breast for the purposes of degrading and gratifying his sexual desires, all contrary to the provisions of the statute in such case made and provided."
In August, Cuomo announced he would resign from his position after the state's attorney general found that he sexually harassed several women, as IJR reported.
His resignation capped a dramatic fall from grace. Once hailed as the "gold standard" of the COVID-19 pandemic, Cuomo found himself receiving bipartisan calls for his resignation and the prospect of impeachment.
New York State Attorney General Letitia James (D) released a report that found Cuomo "sexually harassed a number of State employees through unwelcome and unwanted touching, as well as by making numerous offensive and sexually suggestive comments."
Advertisement - story continues below
Cuomo has denied that he "touched anyone inappropriately or made inappropriate sexual advances."
Truth and Accuracy
We are committed to truth and accuracy in all of our journalism. Read our editorial standards.
Comment Down Below
Conversation