News
Another Harris Staffer Is Reportedly Headed for the Exit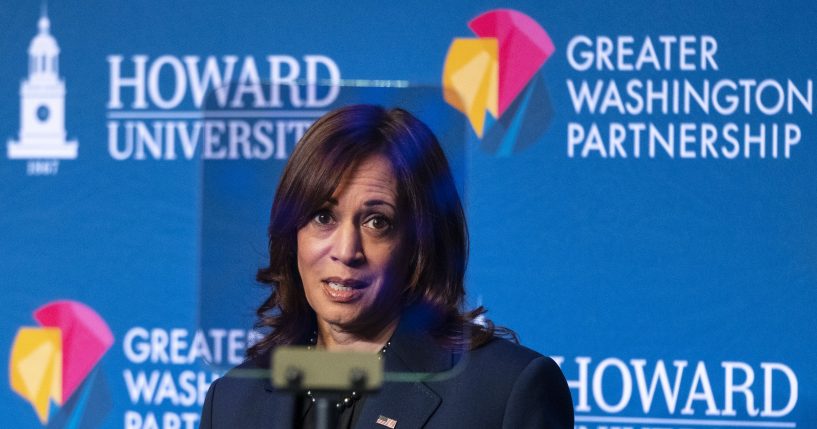 Another top aide to Vice President Kamala Harris announced a departure, according to a report.
Reuters reported Harris' deputy chief of staff, Michael Fuchs, is leaving, citing an internal staff memo.
According to the memo, Fuchs will stay in his role until early May to "ensure a smooth transition" and will announce what is next for him at a later time, as Reuters reported.
Advertisement - story continues below
"Fifteen months later, it's almost difficult to recall the magnitude of the challenges we faced when we came in, from an unprecedented pandemic to historically difficult economic circumstances," Fuchs said.
Jamal Simmons, Harris' communications director, said the vice president "is grateful for Michael's tireless work, leadership and the many miles he traveled domestically and internationally … our entire team will miss Michael as he begins this next chapter."
Fuchs' announcement comes less than a month after it was reported that Sabrina Singh, Harris' deputy press secretary, would be leaving.
In 2021, communications director Ashley Etienne and press secretary Symone Sanders announced they would be leaving.
Advertisement - story continues below
CNN noted those departures were followed by the exits of another two staffers.
In June 2021, Politico reported Harris' team at the time was "experiencing low morale, porous lines of communication and diminished trust among aides and senior officials."
One person with direct knowledge of how Harris' office is run told Politico, "People are thrown under the bus from the very top, there are short fuses and it's an abusive environment."
They added, "It's not a healthy environment and people often feel mistreated. It's not a place where people feel supported but a place where people feel treated like s***."
Sanders rejected the criticism, saying, "We are not making rainbows and bunnies all day. What I hear is that people have hard jobs and I'm like 'welcome to the club,'" as Politico reported.
Advertisement - story continues below
She continued, "We have created a culture where people, if there is anything anyone would like to raise, there are avenues for them to do so. Whoever has something they would like to raise, they should raise it directly."
Truth and Accuracy
We are committed to truth and accuracy in all of our journalism. Read our editorial standards.
Comment Down Below
Conversation