Audio Surfaces of Trump Calling Jan. 6 an 'Important Date' Ahead of Capitol Riot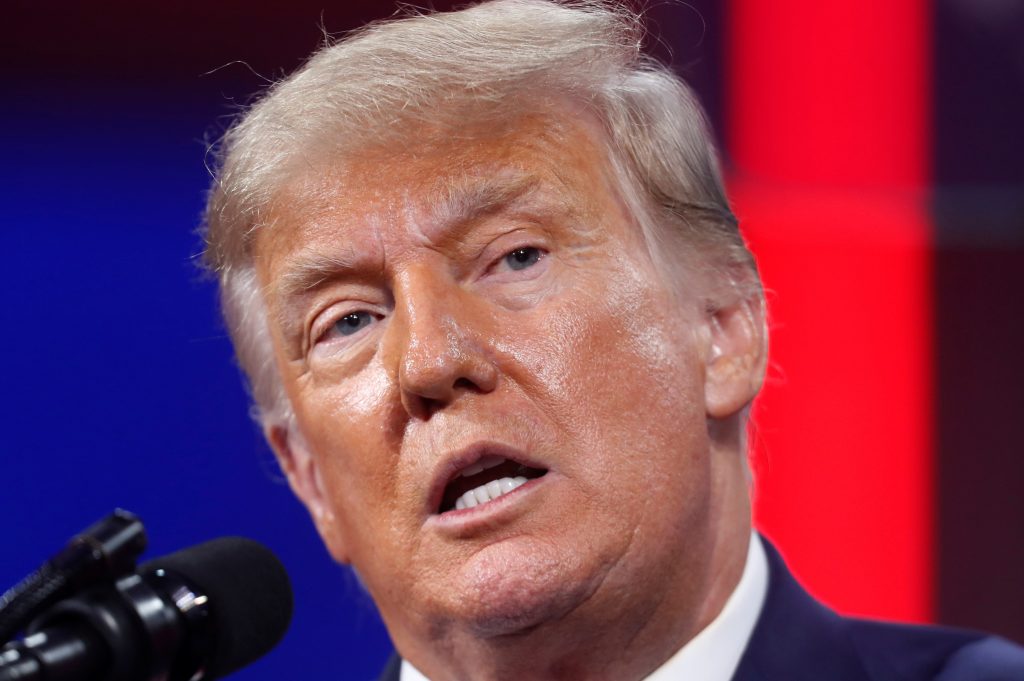 Former President Donald Trump deemed Jan. 6, 2021, an "important date" weeks before protesters stormed the U.S. Capitol on that day.
MSNBC's Chief Legal Correspondent Ari Melber reported on the leaked audio of Trump's call with a Georgia investigator of the Georgia Secretary of State's office.
In the call, Trump urged her to investigate his claims of fraud. This occurred during an audit of mail-in ballots in an Atlanta county, according to The Wall Street Journal.
In the audio of the call, which occurred in late December, Trump is heard speaking with the chief investigator Frances Watson, "Do you think they'll be working after Christmas to keep it going fast? Because you know we have that date of the 6th, which is a very important date."
"This goes to the evidence about what was the conscious and intentional plot," Melber suggested of Trump's comments.
The Journal reviewed the six-minute call.
Trump, who has claimed he won Georgia in the 2020 presidential election, also said during the call, "Something bad happened."
"When the right answer comes out, you'll be praised," he said, to which Watson responded, "I can assure you that our team and the [Georgia Bureau of Investigation], that we are only interested in the truth and finding the information that is based on the facts."
Georgia Secretary of State Brad Raffensperger reacted to Trump's call from Dec. 23, telling The Washington Post, "That was an ongoing investigation. I don't believe that an elected official should be involved in that process."
Watch the video below:
The call was previously reported on, but this week is the first time the audio of the call was released.
In early February, the Georgia Secretary of State's office opened an investigation into Trump's efforts to overturn the 2020 presidential election.
In January, Trump spoke to Raffensperger where he asked Raffensperger to "find" over 11,000 votes, according to audio released.
On Jan. 6, 2021, protesters stormed the U.S. Capitol, which followed after Trump spoke at a "Save America" rally in Washington, D.C. On that day, Congress was certifying now-President Joe Biden's election win.