News
Controversial Audit of Arizona Election Results Confirms Biden's Win and Finds Fewer Votes for Trump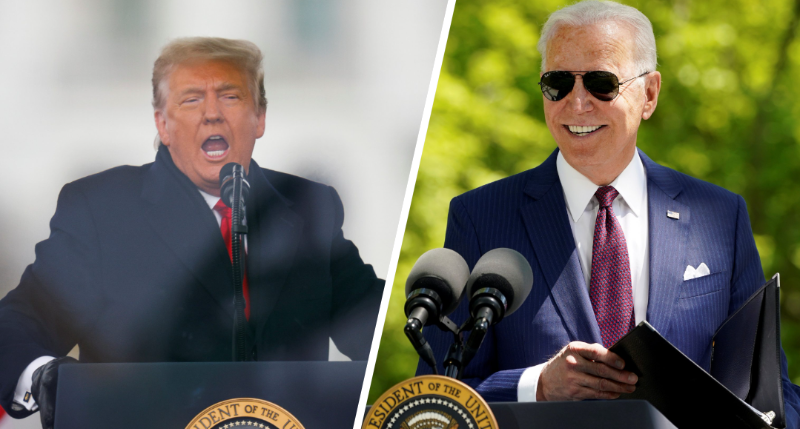 A controversial review of Arizona's election results has failed to find evidence to support former President Donald Trump's claims that widespread fraud titled the results in President Joe Biden's favor.
According to The New York Times, the draft report of the election results conducted by the company Cyber Ninjas found 99 additional votes for Biden and actually found 261 fewer votes for Trump in Maricopa County.
On Thursday night, Maricopa County tweeted, "The [Arizona audit] draft report from Cyber Ninjas confirms the county's canvass of the 2020 General Election was accurate and the candidates certified as the winners did, in fact, win."
Advertisement - story continues below
It added that the draft report "is also littered with errors [and] faulty conclusions about how Maricopa County conducted the 2020 General Election."
The full review is expected to be released on Friday, per the Times.
Unfortunately, the report is also littered with errors & faulty conclusions about how Maricopa County conducted the 2020 General Election.

— Maricopa County (@maricopacounty) September 24, 2021
Biden won the state by over 10,000 votes, becoming the first Democratic presidential candidate to carry the state in more than 20 years.
Advertisement - story continues below
The audit results are likely to be a disappointment for Trump, who said in a statement on Thursday that the auditors were "highly respected."
"Interesting that the Unselect Committee of political hacks 'dropped' their subpoena request the night before Arizona is expected to announce its findings from the Forensic Audit on voter fraud in the 2020 Presidential Election Scam," he said, adding, "This is what they do, this is what they are good at—but everybody will be watching Arizona tomorrow to see what the highly respected auditors and Arizona State Senate found out regarding the so-called Election!"
Trump's statement referred to subpoenas from the House select committee investigating the Jan. 6 riot at the U.S. Capitol when supporters of the former president stormed the building as lawmakers met to certify the election results.
After the election, Trump repeatedly claimed that there was widespread fraud that altered the outcome of the election. However, several recounts and legal challenges failed to change the result, and Congress voted to certify Biden's win.
Truth and Accuracy
We are committed to truth and accuracy in all of our journalism. Read our editorial standards.
Comment Down Below
Conversation