News
Barr Says Mueller 'Made Some Very Serious Errors'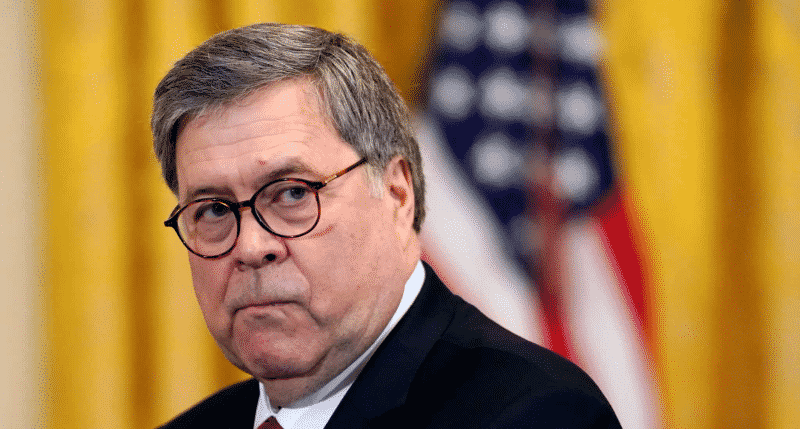 Former attorney general William Barr criticized Robert Mueller for how he handled the Russia investigation during a recent interview saying the special counsel made some "serious errors."
Barr spoke to podcaster and former New York Times opinion page editor Bari Weiss in an interview that was recently published on her "Honestly" podcast.
The former attorney general spoke to a range of issues, including Special Counsel for the Russia Investigation Robert Mueller, saying "I don't think he was on top of his game. I think he made some very serious errors."
Advertisement - story continues below
"He goes out and hires partisan Democrats to make up his investigative team, which means half the country is going to be suspicious from the very beginning," Barr said. "That defeated the whole purpose of naming him. I think it was pretty evident within a few months of his taking the position that there had been no collusion."
Listen to the podcast below:
The two-time attorney general went on to say that "instead of stopping it at that point and letting the country move on, [Mueller] took two instances that clearly were not obstruction and which even his final report doesn't try to argue were obstruction."
Advertisement - story continues below
Weiss broached the issue of why Barr joined the Trump administration despite having already served under former President George W. Bush by quoting Barr's wife, Christine who reportedly said, "The Left and the Press have lost their minds over Trump and Trump is his own worst enemy. Any sacrifice you make will be wasted on this man."  
"She was, as usual, dead on," Barr said in reference to his wife's comments. "The left has lost their mind over Trump. Trump Derangement Syndrome is a real thing. But Trump is his own worst enemy. He's incorrigible. He doesn't take advice from people. And you're not going to teach an old dog new tricks."
Barr admitted that the Russia investigation was one of the primary reasons he joined the administration, saying, "I felt I could help stabilize things, deal with Russiagate and get the Justice Department and the F.B.I. on course. So I agreed to do it."
Truth and Accuracy
We are committed to truth and accuracy in all of our journalism. Read our editorial standards.
Comment Down Below
Conversation