News
Basketball Player Asks Biden for Help: 'I'm Terrified I Might Be' in Russia 'Forever'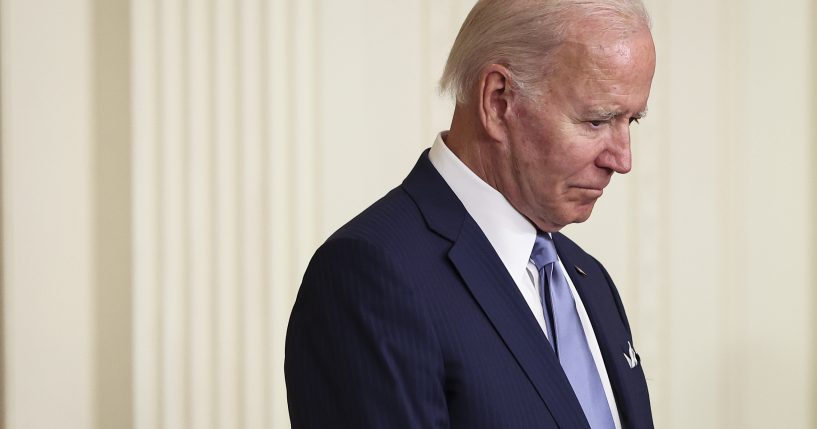 WNBA player Brittney Griner is asking President Joe Biden for help.
In March, Griner was arrested in Russia at an airport after vape cartridges were found in her luggage.
According to the Russian Customs Service, the cartridges were found to contain oil derived from cannabis, which could mean a penalty of 10 years in prison. 
Advertisement - story continues below
Griner wrote in her letter to the president, "I'm terrified I might be here forever."
She added, "On the 4th of July, our family normally honors the service of those who fought for our freedom, including my father who is a Vietnam War Veteran. It hurts thinking about how I usually celebrate this day because freedom means something completely different to me this year."
Griner suggested Biden is "dealing with so much."
The letter continues, "But please don't forget about me and the other American detainees. Please do all you can to bring us home." 
Advertisement - story continues below
The basketball player mentioned she voted for Biden in 2020.
"I believe in you. I still have so much good to do with my freedom that you can help restore," Griner wrote.
National Security Council spokeswoman Adrienne Watson issued a statement responding to the letter.
"We believe the Russian Federation is wrongfully detaining Brittney Griner. President Biden has been clear about the need to see all U.S. nationals who are held hostage or wrongfully detained abroad released, including Brittney Griner. The U.S. government continues to work aggressively – using every available means — to bring her home," Watson said.
According to Watson, "The President's team is in regular contact with Brittney's family and we will continue to work to support her family."
Advertisement - story continues below
WH National Security Council spokesperson responds after letter from detained WNBA star Brittany Griner was delivered to WH for the president. Griner has been held in Russia for months. pic.twitter.com/eEraVMfEY5

— Kelly O'Donnell (@KellyO) July 4, 2022
Griner's wife Cherelle told "CBS Mornings" Griner is "probably the strongest person that I know, so she doesn't say words like that lightly."
She added, "That means she truly is terrified that she may never see us again. You know, I share those same sentiments."
Additionally, Cherelle told the network she had not heard from Biden directly and said it is "very disheartening."
Advertisement - story continues below
Griner made headlines in 2020 when she called on the league to stop playing the national anthem.
Truth and Accuracy
We are committed to truth and accuracy in all of our journalism. Read our editorial standards.
Comment Down Below
Conversation