News
Beto O'Rourke Calls Laughing Heckler a 'Motherf***er'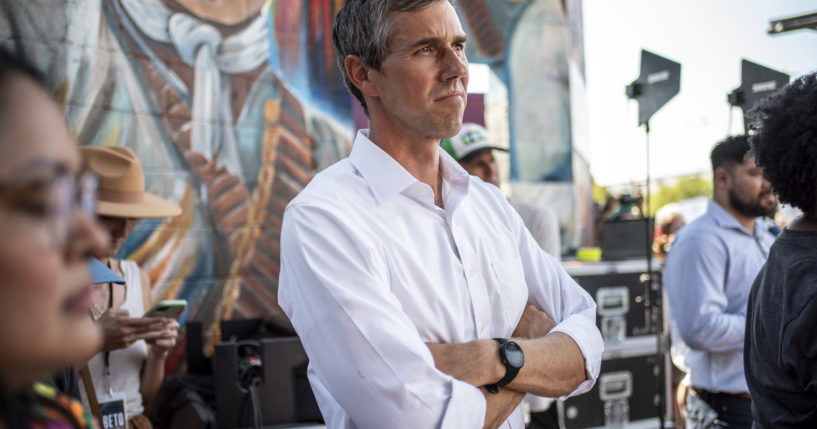 Texas gubernatorial candidate Beto O'Rourke slammed a heckler that was laughing as he was speaking about gun control.
While discussing the shooting at Robb Elementary School in Uvalde, Texas, O'Rourke overheard a heckler laughing.
He fired back, "It may be funny to you, motherf***er, but it's not funny to me."
Advertisement - story continues below
O'Rourke's comment drew an applause from the crowd.
Check out the video below:
.@BetoORourke to a Greg Abbott supporter who laughed when the gubernatorial candidate mentioned the mass school shooting in Uvalde, Texas: "It may be funny to you motherfucker, but it's not funny to me." #txlege

— Shannon Watts (@shannonrwatts) August 11, 2022
He made headlines back in May after interrupting a press conference Texas Gov. Greg Abbott held on the shooting, as IJR reported.
Advertisement - story continues below
"You are doing nothing," O'Rourke said.
He continued, "You said this was not predictable, this was totally predictable, and you choose not to do anything."
Uvalde Mayor Don McLaughlin responded, saying, "You need to get his a** out of here. This isn't the place to talk this over. Sir, you are out of line! … Please leave this auditorium."
O'Rourke received criticism for his actions from others, including Sen. Ted Cruz (R-Texas), as IJR reported.
During an interview with Fox News, Cruz said, "I was shocked. We were going through a briefing listening to law enforcement about precisely what had happened, about what the next steps were."
Advertisement - story continues below
He added, "And it was disgusting. He strode to the front of the room and tried to turn it into a political rally. And I guess his campaign is flailing. He's going to lose. But just after you ended that clip, the mayor of Uvalde turned to Beto and said, 'You're a sick son of a b****.'"
Last month, a poll from the University of Houston's Hobby School of Public Affairs found Abbott in the lead 49% to 44%.
The poll was conducted from June 27 to July 7 and surveyed 1,169 YouGov respondents. 
Truth and Accuracy
We are committed to truth and accuracy in all of our journalism. Read our editorial standards.
Comment Down Below
Conversation