News
Biden Admin Awards $2.8 Billion to EV Battery Companies Committed to Diversity, Equity, and Inclusion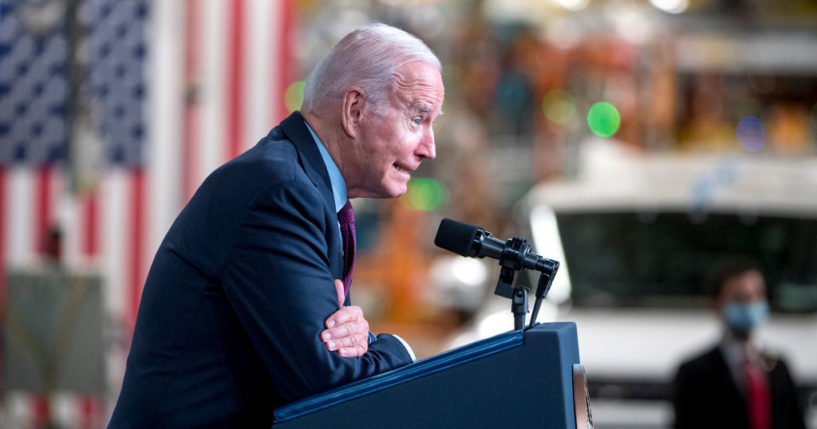 Twenty electric vehicle battery companies have been awarded a total of $2.8 billion after promising to honor the Biden administration's diversity, equity, inclusion, and accessibility (DEIA) tenets in hiring and business decisions.
The grants were awarded to private sector companies that reportedly extend the Biden administration's DEIA agenda in the electric vehicle battery field, according to Fox Business.
 Of the 20 companies that received awards, five pledged to increase production in "disadvantaged communities."
Advertisement - story continues below
Additionally, 13 of the companies also agreed to negotiate workforce and community agreements with "host communities, labor unions and/or Tribal entities to agree on community benefits and implementation plans."
In order to hire and train employees consistent with DEIA values, 15 of the organizations stated that they would partner with "minority serving institutions, particularly Historically Black Colleges and Universities (HBCUs)."
The Department of Energy said in a statement about the Wednesday announcement, "The companies submitted plans for engagement with local stakeholders, Tribal nations, environmental groups, and labor unions to ensure the funded projects create high-quality jobs; advance diversity, equity, inclusion, and accessibility; and contribute meaningfully to the Justice40 initiative to provide 40% of the overall benefits of federal clean energy investments to disadvantaged and underrepresented communities."
Included in the grants was $57 million given to American Battery Technology Company who promised to "foster local community improvements through an environment and equity focused micro-grants program."
Advertisement - story continues below
A hefty $100 million was given to Applied Materials, Inc which promised: "location-based action through equity-centered community engagement efforts."
Another $75 million was given to Cirba Solutions which said that "advancement of equity, environmental justice, and energy justice are woven into the framework of the organization."
An additional $100 million was given to Group 14 Technologies who reportedly committed to "worker engagement, job quality, diversity, equity, inclusion, accessibility, and investments in clean energy to benefit disadvantaged communities throughout eastern Washington."
Investment in electric vehicles has been on the rise, including within private sector companies incorporating them into their business models.
Amazon announced earlier this month that they would be investing almost a billion dollars into electric vans and trucks for product movement in Europe.
Advertisement - story continues below
According to a Fox Business report the online retailer plans to increase its electric delivery vans in Europe from about 3,000 to 10,000 by 2025.
Andy Jassy, Amazon CEO, commented on the change saying it was part of their pledge to be net carbon by 2040 saying, "Our transportation network is one of the most challenging areas of our business to decarbonize, and to achieve net-zero carbon will require a substantial and sustained investment."
Truth and Accuracy
We are committed to truth and accuracy in all of our journalism. Read our editorial standards.
Comment Down Below
Conversation