Commentary
Biden Admin Just Made 'The Lorax' a Real Position in the Federal Gov't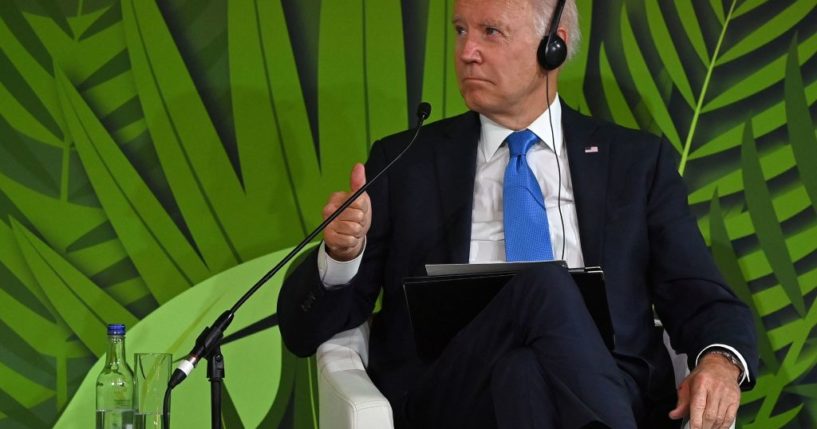 The Biden administration is placing a lot of attention on trying to combat climate change.
In 2020, John Kerry was named as climate envoy which is a new cabinet-level position.
And this week, the administration created a position related to its efforts to combat climate change: a diplomat for plants and animals.
Advertisement - story continues below
The Washington Post reported Thursday morning, "For the first time, the United States is designating a special diplomat to advocate for global biodiversity amid what policymakers here and overseas increasingly recognize as an extinction crisis."
"The appointment underscores the Biden administration's desire to protect land and waters not just at home but to also conserve habitats abroad," it added.
In a first, U.S. appoints a diplomat for plants and animals @dino_grandoni @vanessamontzz @maxinejoselow https://t.co/WlWI1b23Ug

— Glenn Kessler (@GlennKesslerWP) September 29, 2022
Monica Medina, the State Department's assistant secretary of oceans and international environmental and scientific affairs, was named to the new diplomat role.
Advertisement - story continues below
Medina happens to be White House Chief of Staff Ron Klain's wife. Prior to her State Department post, she worked at the National Oceanic and Atmospheric Administration.
She also was a founder of Our Daily Planet — an "e-newsletter on conservation and the environment."
Is this an important position?
It seems somewhat equivalent to a real-life version of Dr. Seuss' "The Lorax."
"I am the Lorax. I speak for the trees. I speak for the trees for the trees have no tongues," the Lorax declares as it pleads for the protection of the trees and environment.
Medina told the Post, "There's a direct connection between biodiversity loss and instability in a lot of parts of the world. It's not just about nature for nature's sake. I think it is about people."
Advertisement - story continues below
She argued protecting ecosystems will help in the fight against climate change as she said, "It's a crisis that we face that's interwoven with the climate crisis, but also independent and important on its own."
Medina added. "If we can solve the biodiversity crisis, we're a long way along the way to solving the climate crisis."
There's nothing wrong with advocating for and bringing attention to the protection of ecosystems — at all. However, it's not clear exactly why there is a need for a whole new position.
But if they're looking for a name for the role, "The Lorax" should be thrown in the running.
Truth and Accuracy
We are committed to truth and accuracy in all of our journalism. Read our editorial standards.
Comment Down Below
Conversation