Biden Shares When He Believes Anyone Who Wants a COVID-19 Vaccine Will Be Be Able To Get One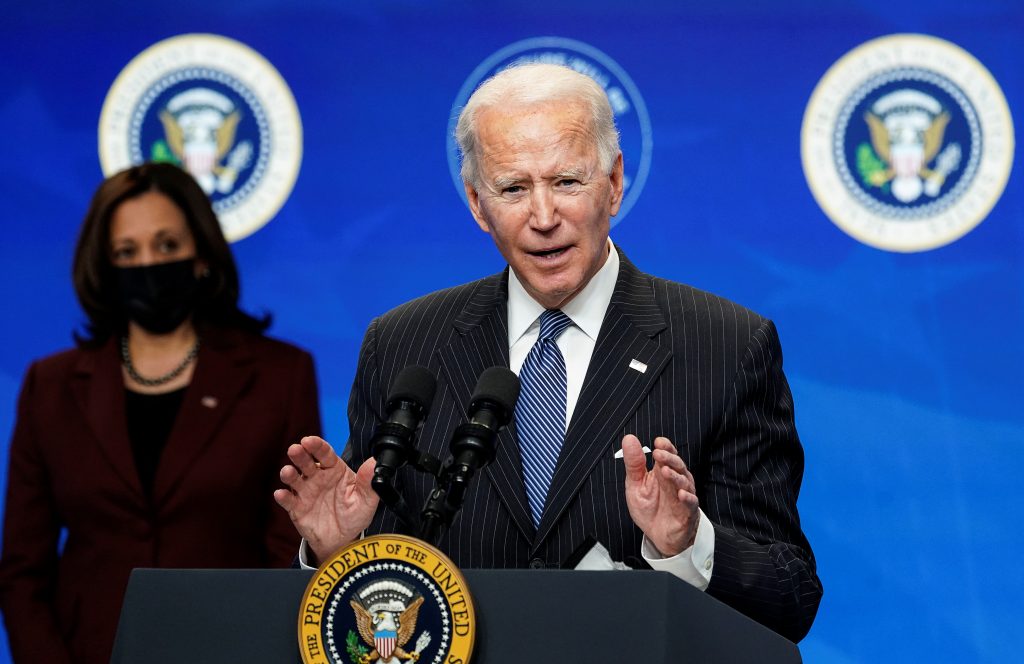 President Joe Biden predicts that every American who wants to get a COVID-19 vaccine shot will be able to receive one by the spring.
During an event at the White House on Monday, Biden was asked when he believes vaccines for the virus will be widely available to the general public.
"I think it will be this spring. I think we'll be able to do that his spring," Biden said. "But it's going to be a logistical challenge that exceeds anything we've ever tried in this country. But I think we can do that."
He continued, "I feel confident that by summer, we're going to be well on our way to heading toward herd immunity and increasing the access for people who aren't first on the list all the way going down to children… But I feel good about where we're going, and I think we can get it done."
Watch the video below:
Pres. Biden says he thinks anyone who wants COVID-19 vaccine will be able to get one "this spring."

"But it's going to be a logistical challenge that exceeds anything we've ever tried in this country." https://t.co/ZBGFqMH7fL pic.twitter.com/ZZWM5lAIxl

— ABC News (@ABC) January 25, 2021
In November, Trump administration officials predicted that "[One hundred percent] of Americans that want the vaccine will have had the vaccine by that point in time."
Biden's comments come as his administration officials have raised concerns over what they say is a lack of a vaccine distribution plan from the previous administration.
During an appearance on CNN on Sunday, White House Chief of Staff Ron Klain said, "The process to distribute the vaccine particularly outside of nursing homes and hospitals out into the community as a whole did not really exist when we came into the White House."
"As everyone in America has seen, the way in which people get vaccines is chaotic. It's very limited… The process of getting that vaccine into arms, that's the hard process, that's where we're behind as a country, and that's where we're focused in the Biden administration," he added.
The Centers for Disease Control and Prevention reports that over 18.5 million Americans have received injections of the vaccine since December 2020.
Biden publicly stated that he hopes to have 100 million vaccine shots administered in his first 100 days, which would equate to roughly 67 million Americans receiving both doses of the vaccine.