News
Biden Admin Reportedly Considering Requiring Travelers to US to Quarantine Even if They Have a Negative Test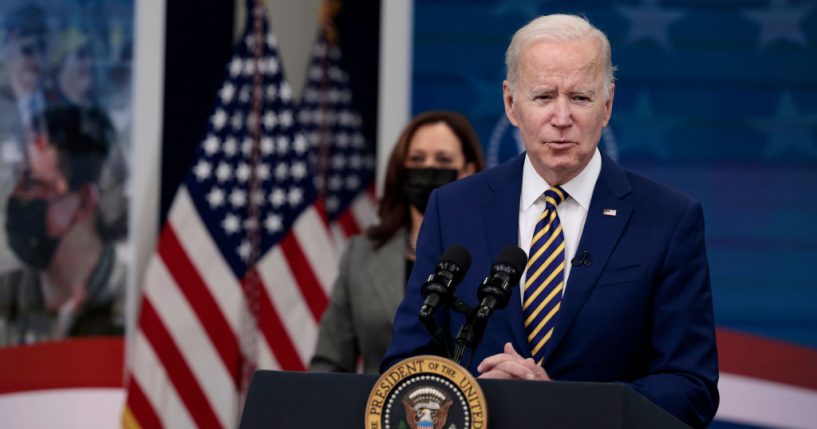 President Joe Biden's administration is reportedly considering implementing new requirements for travelers coming to the U.S. that would require them to quarantine even if they received a negative COVID-19 test.
According to The Washington Post, Biden officials are looking to implement an "enhanced winter Covid strategy."
"U.S. officials would require everyone entering the country to be tested one day before boarding flights, regardless of their vaccination status or country of departure. Administration officials are also considering a requirement that all travelers get retested within three to five days of arrival," the Post reports.
Advertisement - story continues below
Additionally, officials are also reportedly mulling a "controversial proposal" which would "require all travelers, including U.S. citizens, to self-quarantine for seven days, even if their test results are negative."
Those who do not quarantine could face fines or penalties.
Currently, the U.S. requires travelers to be tested for the coronavirus before their departure regardless of whether they are vaccinated. Vaccinated travelers must receive a test no more than three days before their departure, and unvaccinated individuals have to obtain a test no more than a day beforehand.
However, the new requirements would dictate that all travelers would have to be tested one day before they depart for the U.S.
Advertisement - story continues below
The discussion of the new requirements comes after the discovery of the Omicron variant of the coronavirus. At least 70 countries and territories announced new travel restrictions on several African countries after the new variant was discovered.
On Monday, Biden said, "This variant is a cause for concern, not a cause for panic."
"We do not yet believe that additional measures will be needed," he added as he said the administration is "prepared if needed" to implement new measures.
Still, he ruled out the potential of lockdowns to curb the spread of the variant "for now."
Truth and Accuracy
We are committed to truth and accuracy in all of our journalism. Read our editorial standards.
Comment Down Below
Conversation