Biden To Create Task Force To Reunite Families Separated at the Border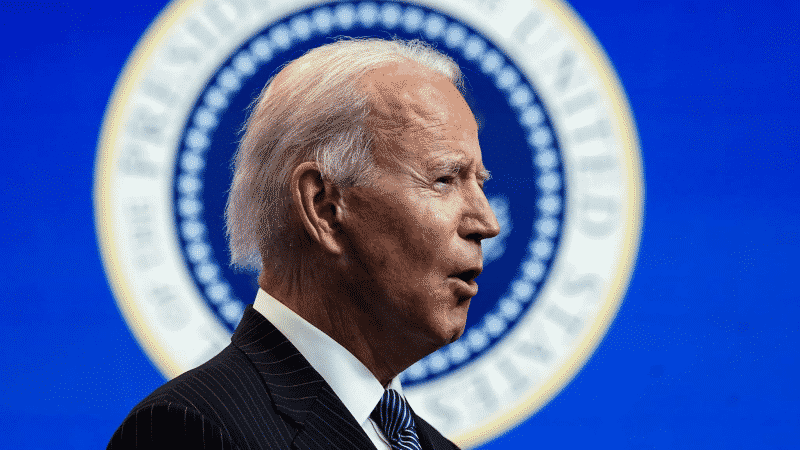 President Joe Biden is looking to create a task force in hopes of reuniting families separated at the U.S.-Mexico border.
In a press release on Tuesday, the White House laid out steps the Biden administration plans to take to reform the U.S. immigration system. It reads:
"President Biden's strategy is centered on the basic premise that our country is safer, stronger, and more prosperous with a fair, safe and orderly immigration system that welcomes immigrants, keeps families together, and allows people — both newly arrived immigrants and people who have lived here for generations — to more fully contribute to our country."
Biden will sign three executive orders on Tuesday, including one to create a task force that will be led by the secretary of Homeland Security.
"President Biden believes that families belong together," the press release reads. "He has made clear that reversing the Trump Administration's immigration policies that separated thousands of families at the border is a top priority."
The task force would find the children and parents or guardians who are still separated and make recommendations on how to reunite them. It would also report regularly to Biden and offer recommendations on how to avert things like this from happening again.
As of December, roughly 628 parents, who were separated at the border, are still separated from their children, according to USA Today.
This executive order "revokes the Trump Administration's Executive Order that sought to justify separating children from their parents."
Additionally, Biden plans to take other executive actions which include "[developing] a strategy to address irregular migration across the southern border and create a humane asylum system," as well as restoring "faith" in the U.S. "legal immigration system."