News
Biden Claims He Was a 'Full Professor' at the University of Pennsylvania for 4 Years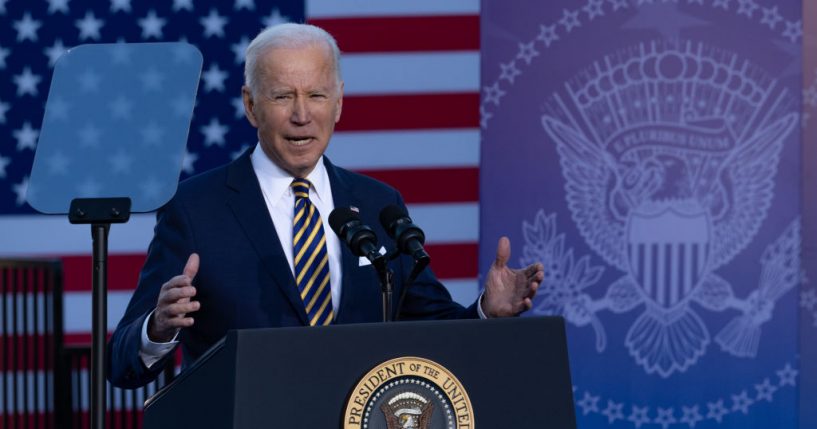 President Joe Biden says he was a "full professor" at the University of Pennsylvania for several years.
During an event on Thursday, Biden said, "I've been on a lot of university campuses."
"Matter of fact, for four years I was a full professor at the University of Pennsylvania," he added.
Advertisement - story continues below
Watch the video below:
Joe Biden says he was a "full professor" at UPenn.

Not only did he never teach a class at the university, but one article at The Daily Pennsylvanian from his time there featured the headline "No One Is Really Sure What Joe Biden Will Be Doing At Penn." pic.twitter.com/5G0f8dTkGw

— Greg Price (@greg_price11) April 14, 2022
This is not the first time the president has said he was a professor.
In Feb. 2020, Biden said he "became a teacher, became a professor" instead of "taking a Wall Street job."
Advertisement - story continues below
And during a live-streamed address to the Munich Security Conference in Feb. 2021, Biden said, "Two years ago, as you pointed out, when I last spoke in Munich, I was a private citizen. I was a professor, not an elected official."
In 2017, the University of Pennsylvania named Biden the "Benjamin Franklin Presidential Practice Professor."
Kate Bedingfield, his spokesperson at the time, said, "He will not be teaching classes."
According to PhillyMag, the university paid Biden $776,527 during his time in the position.
He took an unpaid leave in 2019 to campaign for president.
Advertisement - story continues below
The then-former vice president reportedly visited the campus four times in 2017 and four times in 2018.
According to the New York Post, "One of the visits was a November 2017 event promoting his book 'Promise Me, Dad.'"
"The other Biden visits included Q&As with UPenn administrators, one lecture to Wharton business school graduate students and public events with former Mexican President Felipe Calderon and former UK Deputy Prime Minister Nick Clegg," it added.
However, the Post notes, "Before he became vice president in 2009, Biden was an adjunct professor of law at Widener University in Pennsylvania for 17 years."
Advertisement - story continues below
He did teach classes during that time period.
Truth and Accuracy
We are committed to truth and accuracy in all of our journalism. Read our editorial standards.
Comment Down Below
Conversation