News
Biden Shares Whether the US Would Get Involved Militarily if China Invaded Taiwan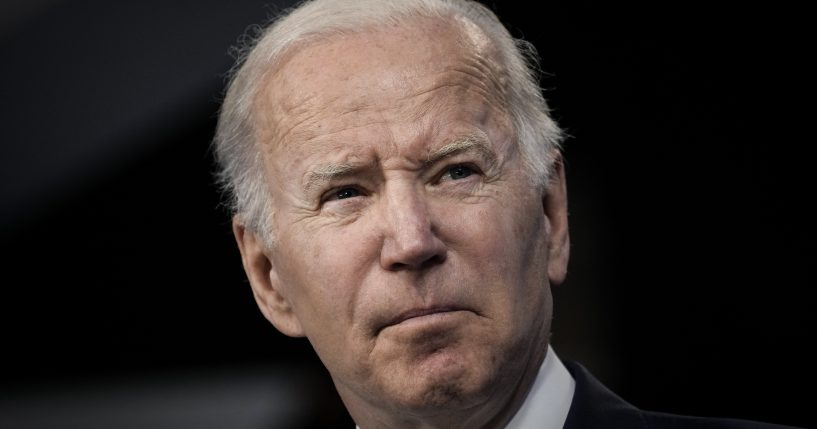 President Joe Biden is addressing whether the U.S. would get militarily involved if China invaded Taiwan.
During a press conference Monday, a reporter noted that Biden "didn't want to get involved in the Ukraine conflict militarily for obvious reasons."
She asked, "Are you willing to get involved militarily to defend Taiwan if it comes to that?" 
Advertisement - story continues below
"Yes," he responded. "That's the commitment we made."
He continued, "Look, here's the situation. We agree with the One China policy. We signed onto it, and all the attendant agreements made from there. But the idea that to be taken by force, just taken by force, is just not appropriate."
"It will dislocate the entire region and be another action similar to what happened in Ukraine," Biden added.
Watch the video below:
Advertisement - story continues below
NEW: Pres. Biden says the United States would intervene militarily if China were to invade the island nation of Taiwan. pic.twitter.com/6z4LAc28Nt

— Alex Salvi (@alexsalvinews) May 23, 2022
As CNN notes, "Under the 'One China' policy, the US acknowledges China's position that Taiwan is part of China, but has never officially recognized Beijing's claim to the self-governing island of 23 million."
Do you think was a good response?
"The US provides Taiwan defensive weapons, but has remained intentionally ambiguous on whether it would intervene militarily in the event of a Chinese attack," it adds.
The network reports that White House aides were "caught off guard" by the president's response.
In a statement, the White House addressed Biden's comments.
Advertisement - story continues below
"As the President said, our policy has not changed. He reiterated our One China policy and our commitment to peace and stability across the Taiwan Strait," it read.
The statement added, "He also reiterated our commitment under the Taiwan Relations Act to provide Taiwan with the military means to defend itself."
Wang Wenbin, a spokesman for the Chinese Foreign Ministry, reacted in a statement, "On issues concerning China's sovereignty and territorial integrity and other core interests, there is no room for compromise."
"We urged the US side to earnestly follow the One China principle … be cautious in words and deeds on the Taiwan issue, and not send any wrong signal to pro-Taiwan independence and separatist forces — so it won't cause serious damage to the situation across the Taiwan Strait and China-US relations," it added.
Advertisement - story continues below
However, a spokesperson for Taiwan's Ministry of Foreign Affairs, told CNN that it "expresses sincere welcome and gratitude to President Biden and the United States government for reiterating its rock solid commitment to Taiwan."
Truth and Accuracy
We are committed to truth and accuracy in all of our journalism. Read our editorial standards.
Comment Down Below
Conversation