News
Book Details Contents of Trump's Room Next to the Oval Office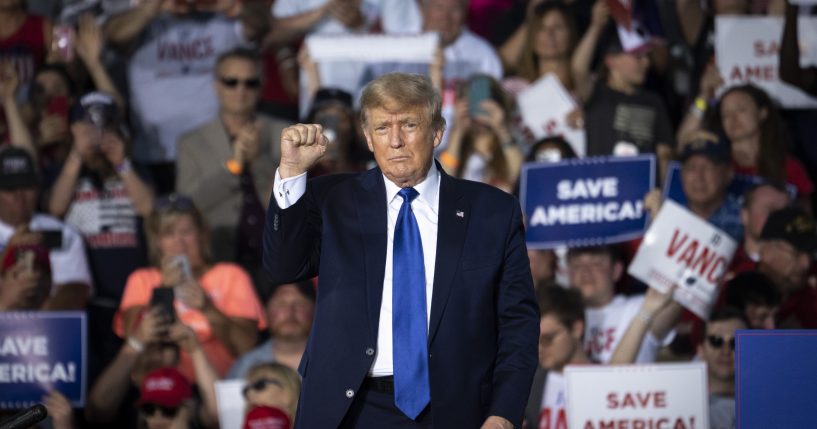 One governor was taken aback by the contents of former President Donald Trump's room next to the Oval Office, according to a book.
The comment was detailed in the book, "This Will Not Pass: Trump, Biden, and the Battle for America's Future," by The New York Times journalists Jonathan Martin and Alexander Burns.
The book, obtained by The Hill, reports New Jersey Gov. Phil Murphy (D) was surprised by the room filled with MAGA gear.
Advertisement - story continues below
"They literally hand you a shopping bag, and you took anything you'd like," Murphy said, as the authors reported.
Murphy visited the White House early in the pandemic.
The book explores governors' responses to Trump's approach to the pandemic, suggesting it made combating the virus more difficult, as The Hill reported.
"President Trump's comments, his rhetoric and his almost flippant attitude in some contexts made it difficult for a governor like me to really push the seriousness of the medical emergency that we're in," Arkansas Gov. Asa Hutchinson (R) said.
Advertisement - story continues below
Additionally, Republican governors took it upon themselves to hold private conference calls to strategize on how to combat the virus due to frustration over the lack of direction from the administration.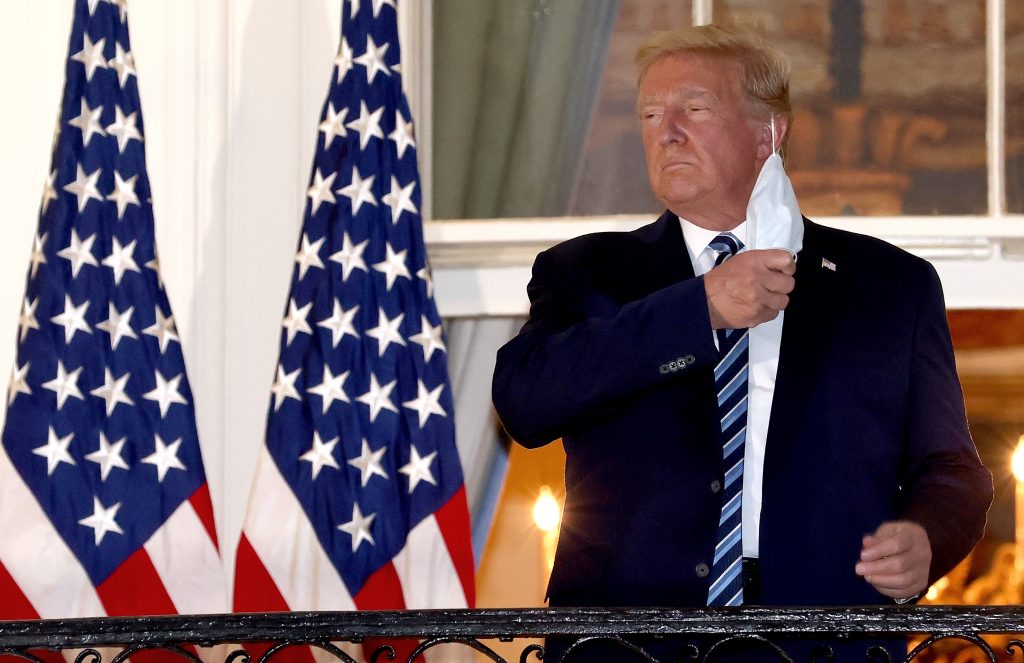 Dr. Deborah Birx claims the weight of the pandemic hit the former president after a friend got sick and had to fight for his life.
"Suddenly, this pandemic was not abstract to him, but very real and personal," Birx writes in "Silent Invasion: The Untold Story of the Trump Administration, COVID-19, and Preventing the Next Pandemic Before It's Too Late," as Insider reported.
She explained, "President Trump described Chera as a friend and began publicly remarking on how vicious COVID-19 could be."
Advertisement - story continues below
Birx continued, "I saw this as the president's recognizing that him not just in age — Chera was only a few years older — but also in similar economic circumstances couldn't count on wealth as a form of immunity."
Truth and Accuracy
We are committed to truth and accuracy in all of our journalism. Read our editorial standards.
Comment Down Below
Conversation