News
Candace Cameron Bure Shares Bible Verse After Recent Ongoing Backlash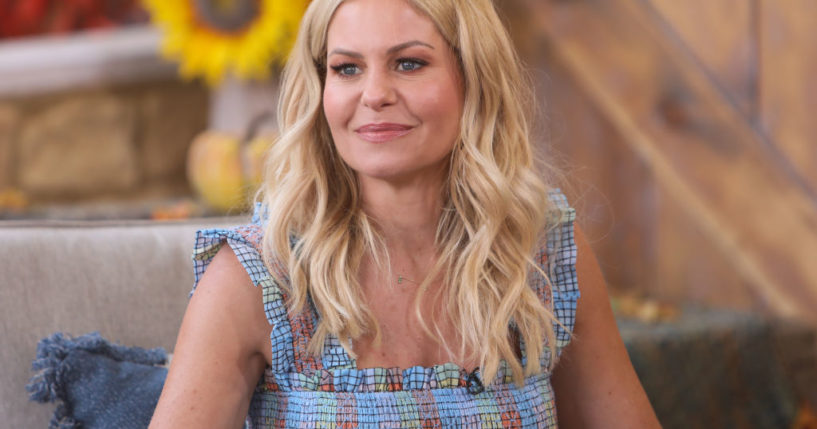 Actress Candace Cameron Bure is relying on God amid the recent backlash she has received.
Earlier this week, The "Fuller House" actress read a Bible verse on her Instagram Story after Hilary Duff's husband, Matthew Koma, criticized her for a TikTok video she made on the Fourth of July, with Bruce Springsteen's song "Born In The USA" playing in the background.
"Yeah, the song you're playing?" Koma shared on TikTok. "It's about veterans coming home from Vietnam and being treated like s***. Yeah, it's not about, it's not the Fourth of July."
Advertisement - story continues below
In response, Bure posted a video of her reading the Bible verse Isaiah 12:2 along with the caption, "Scripture memory day," according to The Daily Wire.
"The Lord is my salvation. I will trust Him and not be afraid. For He, and He alone, is my strength and my defender. He has become my salvation," Bure shared.
This came after a "So You Think You Can Dance" judge, Jojo Siwa, posted a video on her TikTok where she shared that Bure was "the rudest" celebrity she ever met.
Bure posted a video on her Instagram where she addressed Siwa's TikTok video and said she apologized to her.
Advertisement - story continues below
1 Corinthians 10:31 says, "So, whether you eat or drink, or whatever you do, do all to the glory of God."
Bure is open about her Christian faith and wrote about in on her website.
"While I am thankful for all of those opportunities and titles, I feel that the most life changing one I identify with is 'Christian.' I am a Christian woman who loves Jesus and seeks to give Him the glory above all else," she shared.
Candace is the sister of "Growing Pains" actor Kirk Cameron who became a Christian at 17 years after being an atheist, according to The Washington Examiner.
Truth and Accuracy
We are committed to truth and accuracy in all of our journalism. Read our editorial standards.
Comment Down Below
Conversation