Former Capitol Hill Police Chief Regrets Resigning After Capitol Riot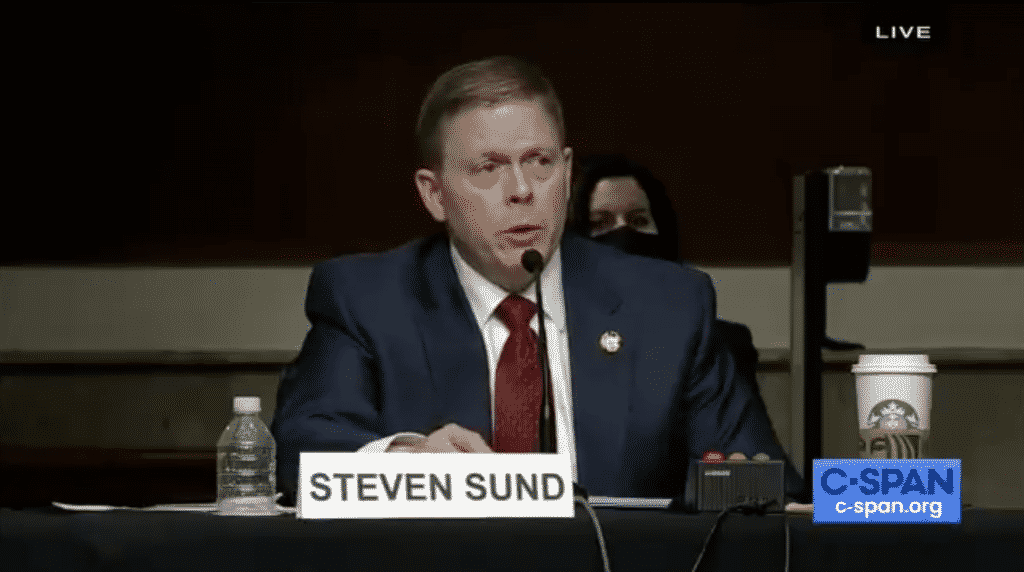 Former Capitol Police Chief Steven Sund says he regrets his decision to resign his post after a mob of violent Trump supporters stormed the U.S. Capitol on Jan. 6.
On Tuesday, Sund was asked during a Senate hearing on the riot if he regretted his decision to step down from his post in the wake of the violence at the Capitol.
"Yes, I do, sir, I certainly do regret resigning, he said," adding, "I love this agency, I love the women and men of this agency, and I regret the day I left."
Sund's comments come as lawmakers are holding their first hearing into the Jan. 6 riot at the Capitol to understand how protesters were able to overwhelm security and breach the building.
Watch the video below:
"I love this agency, I love the women and men of this agency, and I regret the day I left."

Former Capitol Police Chief Steven Sund regrets resigning from his post. pic.twitter.com/xqYenXThnd

— Washington Examiner (@dcexaminer) February 23, 2021
During his testimony, Sund told lawmakers that the Capitol Police failed to accurately prepare for the violence on Jan. 6 because of a lack of "accurate and complete intelligence" from "several federal agencies."
"We properly planned for a mass demonstration with possible violence. What we got was a military-style coordinated assault on my officers and a violent takeover of the Capitol building," he said.
Washington, D.C., Metropolitan Police Chief Robert J. Contee also told lawmakers that he was only made aware of a report by the FBI warning that there were calls for violence. However, he said he only received the warning one day before the violence.
He also said he received the warning in an email, and it was "uncorroborated."
"I would certainly think that something as violent as an insurrection in the Capitol would warrant a phone call or something," he added.
Just one day after rioters breached the Capitol, Sund submitted his resignation.
Acting Capitol Police Chief Yogananda D. Pittman apologized to lawmakers for the department's failure to properly prepare for the violence, as IJR reported.
Pittman said officials were prepared for "white supremacist organizations" and militia groups to attend a planned protest on Jan. 6. However, she said the department "did not do enough" to prepare for the scale of the violence.