News
Cheney Sends Out Mailer Showing Dems How to Change Party Affiliation to Back Her in GOP Primary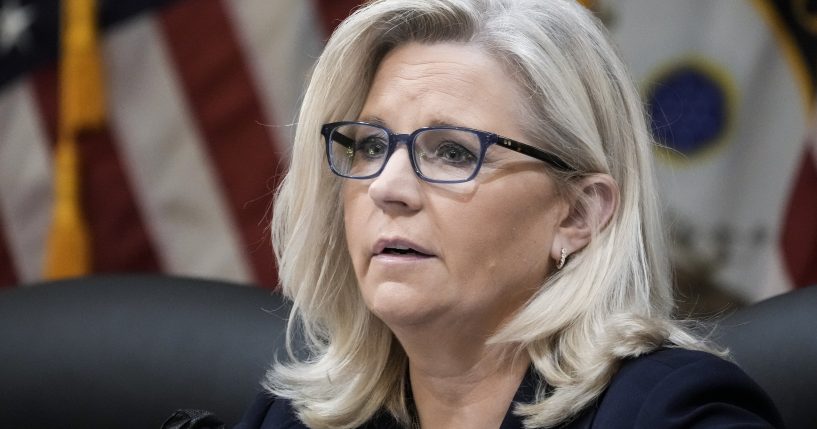 Rep. Liz Cheney's (R-Wyo.) campaign is offering instructions on how Democrats can change their party affiliation to vote for her in Wyoming's August primary.
One of the questions on the instructions sent to voters reads, "How do I change my party affiliation to register as a Republican so I can vote for Liz?"
The instructions explain voters can "complete the Wyoming Voter Registration Application & Change Form and submit it to your county clerk's office no later than 14 days before the primary election."
Advertisement - story continues below
It continues, "You may also change your party affiliation at your polling place on the day of the primary or general election, or when requesting an absentee ballot."
Check out the instructions below:
NEW NEWS: Liz Cheney is sending mail to Wyoming Democrats with instructions on how to switch parties to vote for her in the state's August primary. https://t.co/wR5asnnkGR pic.twitter.com/imnhKYccrL

— Reid J. Epstein (@reidepstein) June 23, 2022
During a February interview with The New York Times, Cheney suggested she would not reach out to Democrats requesting that they change parties.
Advertisement - story continues below
"That is not something that I have contemplated, that I have organized or that I will organize," Cheney said.
She told the outlet she would "work hard for every single vote."
Cheney's spokesman, Jeremy Adler, explained she was "proud to represent all Wyomingites and is working hard to earn every vote."
She defended the move in a statement provided to The Washington Post.
"I've been a conservative Republican since I first voted for Ronald Reagan in 1984," Cheney said.
Advertisement - story continues below
She continued, "I encourage everyone with principles who loves our country to exercise their right to vote. And, damn right, I will continue to give every voter in Wyoming a list of all the key rules for casting ballots in our state. If any eligible voter living in Wyoming wishes to become a republican, they are free to do so. That is their right."
The Post pointed out voters are able to change their party affiliation no later than 14 days before the primary.
Dean Ferguson, the state Democratic Party spokesman told the Post if Cheney's "reaching out for Democratic votes, she can't be feeling very good about her chances with Republicans."
Truth and Accuracy
We are committed to truth and accuracy in all of our journalism. Read our editorial standards.
Comment Down Below
Conversation