News
Cheney: 'Millions of People' Have Been 'Betrayed' and 'Deceived' by Trump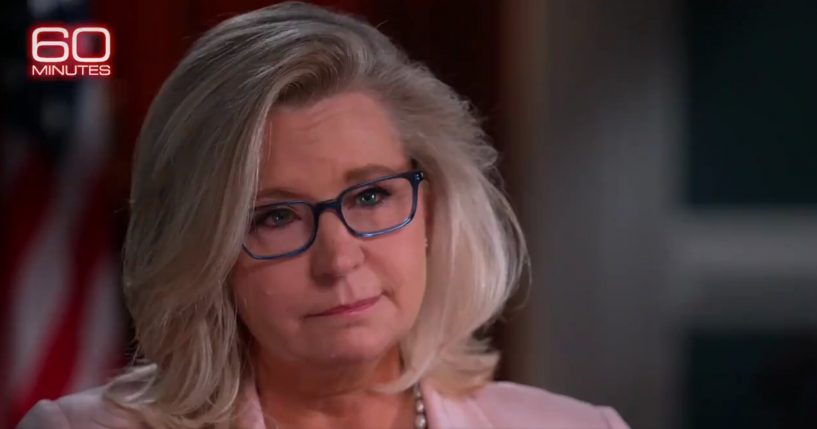 Rep. Liz Cheney (R-Wyo.) is fending off claims from fellow Republicans that she committed an act of "betrayal" by joining the Jan. 6 committee, arguing that it was former President Donald Trump who betrayed "millions of people."
During an interview on CBS' "60 Minutes" that aired on Sunday, Cheney said she accepted House Speaker Nancy Pelosi's (D-Calif.) request to serve on the Jan. 6 committee without hesitation because "it's so important."
When asked about House Republicans who view her decision to join the committee as a "betrayal," Cheney said, "I think that millions of people around the country have been betrayed and misled and deceived by Donald Trump."
Advertisement - story continues below
"He has said that the election was stolen, he continues to say that, he continues to say things that aren't true and continues to raise money off of those claims. And so to me, there's just not a question," she added.
Finally, she was asked about Republicans who argue that the committee's investigation is distracting from the "shortcomings" of President Joe Biden.
Cheney responded, "Those who think that by ignoring Trump he will go away, have been proven wrong. And in my view, the American people, they deserve better than having to choose between what I think are the really disastrous policies of Joe Biden…very dangerous policies for the country. But the alternative cannot be a man who doesn't believe in the rule of law and who violated his oath of office."
Watch the video below:
Advertisement - story continues below
U.S. Rep. Cheney says she didn't hesitate when Nancy Pelosi asked her to join the House committee investigating Jan 6. "Millions of people around the country have been betrayed… and deceived by Donald Trump… And so to me, there's just not a question." https://t.co/xJU3YsVkzm pic.twitter.com/zRSh0Yfknv

— 60 Minutes (@60Minutes) September 26, 2021
Cheney emerged as an outspoken critic of Trump's unfounded claims of widespread fraud in the presidential election earlier this year among Republican lawmakers, as IJR reported.
Pelosi named her to House select committee investigating the Jan. 6 riot at the U.S. Capitol when Trump supporters stormed the building as lawmakers met to certify the results of the election.
The Wyoming Congresswoman was later chosen to serve as the vice-chair of the committee and vowed the committee would produce a "non-partisan, professional, and thorough investigation of all the relevant facts regarding January 6th and the threat to our Constitution we faced that day."
Truth and Accuracy
We are committed to truth and accuracy in all of our journalism. Read our editorial standards.
Comment Down Below
Conversation