News
China Sanctions Pelosi After Taiwan Visit – Cuts Off Climate Change Talks With US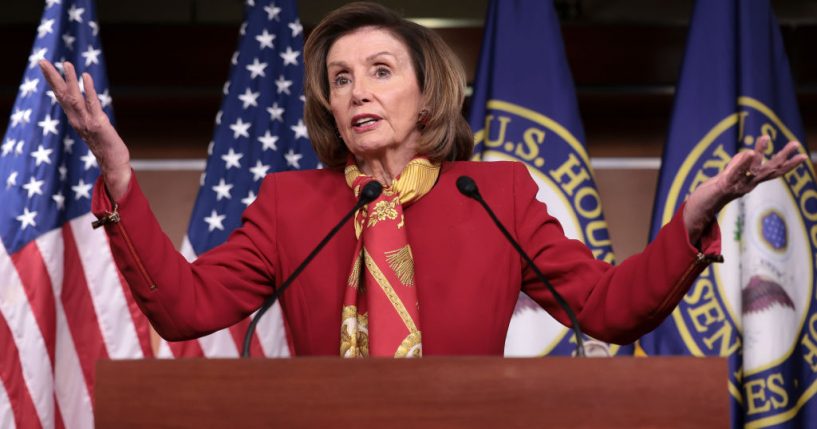 China is taking action to express its displeasure with House Speaker Nancy Pelosi's (D-Calif.) recent visit to Taiwan.
China's Foreign Ministry spokesperson announced sanctions against Pelosi and her family on Friday over her "egregious provocation.'
"In disregard of China's grave concerns and firm opposition, Speaker of the US House of Representatives Nancy Pelosi insisted on visiting China's Taiwan region. This constitutes a gross interference in China's internal affairs," the spokesperson said, adding, "It gravely undermines China's sovereignty and territorial integrity, seriously tramples on the one-China principle, and severely threatens peace and stability across the Taiwan Strait."
Advertisement - story continues below
But the action against Pelosi was not the only measure announced after her visit to the self-governing island just 100 miles off China's coast.
In a statement, China's Ministry of Foreign Affairs announced it would end talks with the U.S. on military issues. It also said it will suspend cooperation with the repatriation of illegal immigrants, legal matters, counter-narcotics operations, against transnational crimes.
And finally, China said it will suspend talks with the U.S. regarding climate change.
Earlier this week, Pelosi became the first House speaker in 25 years to visit Taiwan, despite warnings that there could be retaliation.
Advertisement - story continues below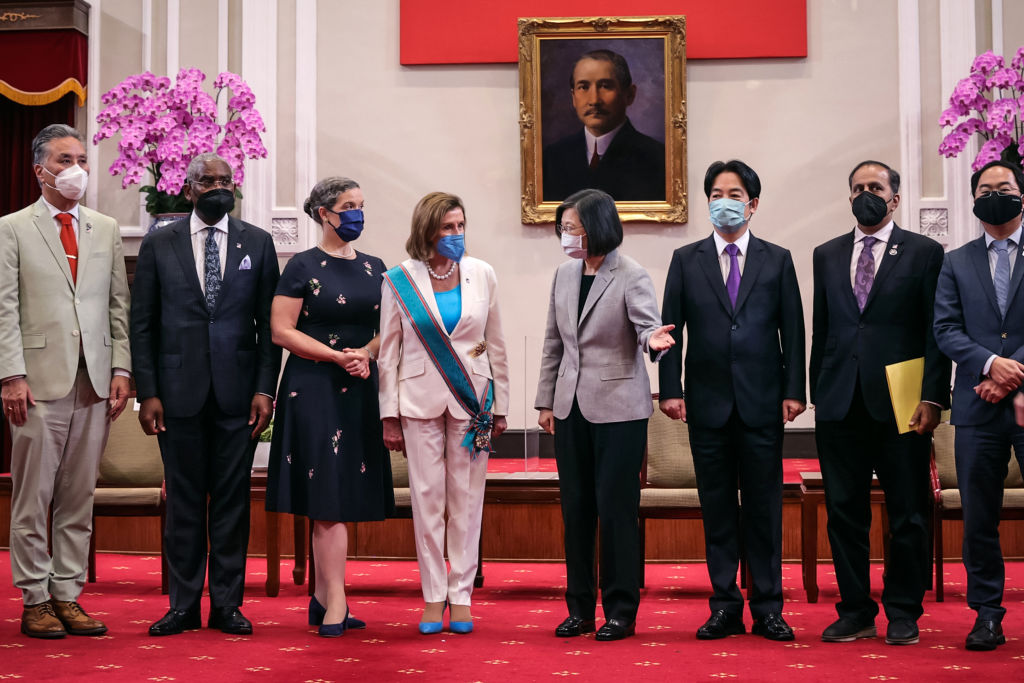 Chinese officials maintain that Taiwan is a part of China.
Do you think Pelosi's visit was a good idea?
However, Taiwanese officials dispute that notion and say that the modern Chinese state never included the island in its territory.
China's President Xi Jinping has stated that "reunification" with Taiwan "must be fulfilled."
Pelosi said in a statement Tuesday, "Our discussions with Taiwan leadership will focus on reaffirming our support for our partner and on promoting our shared interests, including advancing a free and open Indo-Pacific region."
Advertisement - story continues below
"America's solidarity with the 23 million people of Taiwan is more important today than ever, as the world faces a choice between autocracy and democracy," she added.
At a press conference on Thursday, the House speaker stated that "Our representation here is not about changing the status quo here in Asia, changing the status quo of Taiwan."
"It's about again the Taiwan relations and the U.S.-China policy, all of the pieces of legislation and agreements that have established what our relationship is, to have peace in the Taiwan Straits and to have the status quo prevail," she added.
National Security Council spokesperson John Kirby told reporters on Monday, "We have repeatedly said that we oppose unilateral changes to the status quo from either side. We have said that we do not support Taiwan independence. And we have said that we expect cross strait differences to be resolved by peaceful means."
Advertisement - story continues below
China has also commenced live fire drills that essentially encircle Taiwan following Pelosi's visit.
Truth and Accuracy
We are committed to truth and accuracy in all of our journalism. Read our editorial standards.
Comment Down Below
Conversation