News
Chris Pratt Opens Up About Religion and Backlash for Allegedly Attending 'Infamously Anti-LGBTQ' Church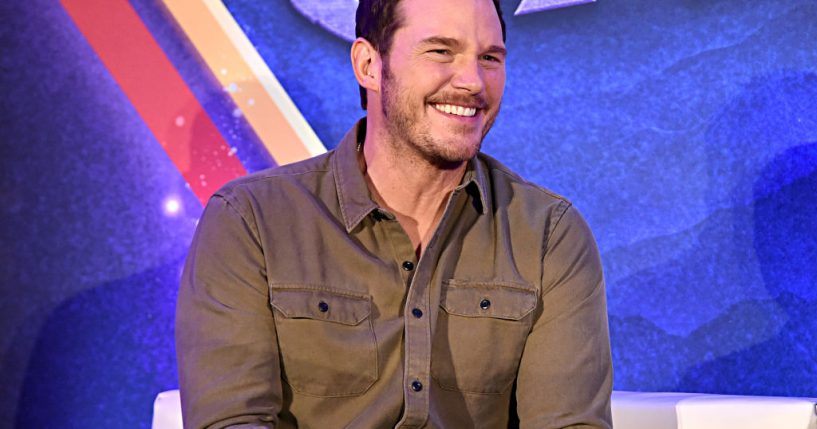 Actor Chris Pratt is opening up about his religious views and affiliation to Hillsong church.
During his speech at the MTV Movie & TV Awards in 2018, Pratt said, "God is real. God loves you, God wants the best for you. Believe that. I do."
"Maybe it was hubris. For me to stand up on the stage and say the things that I said, I'm not sure I touched anybody," he told Men's Health.
Advertisement - story continues below
Pratt said "religion has been oppressive as f*** for a long time" and that he didn't know that he would "kind of become the face of religion" when he's not really a religious person.
"I think there's a distinction between being religious—adhering to the customs created by man, oftentimes appropriating the awe reserved for who I believe is a very real God—and using it to control people, to take money from people, to abuse children, to steal land, to justify hatred. Whatever it is. The evil that's in the heart of every single man has glommed on to the back of religion and come along for the ride," he continued.
James 1:26-27 says, "If anyone thinks he is religious and does not bridle his tongue but deceives his heart, this person's religion is worthless. Religion that is pure and undefiled before God, the Father, is this: to visit orphans and widows in their affliction, and to keep oneself unstained from the world."
Advertisement - story continues below
Pratt also received backlash for allegedly attending Hillsong church which has been called "infamously anti-LGBTQ."
The actor now says he never went to Hillsong and doesn't know anyone from that church, but at the time he didn't want to throw the church "under the bus", according to Men's Health.
"Nothing could be further from the truth. I go to a church that opens their doors to absolutely everyone," Pratt previously wrote on his Instagram Story, according to People.
He wrote, "My faith is important to me but no church defines me or my life, and I am not a spokesman for any church or any group of people. My values define who I am. We need less hate in this world, not more. I am a man who believes that everyone is entitled to love who they want free from the judgment of their fellow man."
Truth and Accuracy
We are committed to truth and accuracy in all of our journalism. Read our editorial standards.
Comment Down Below
Conversation