News
CNN Host Insists Durham's Report 'Does Exonerate' Trump in Russia Probe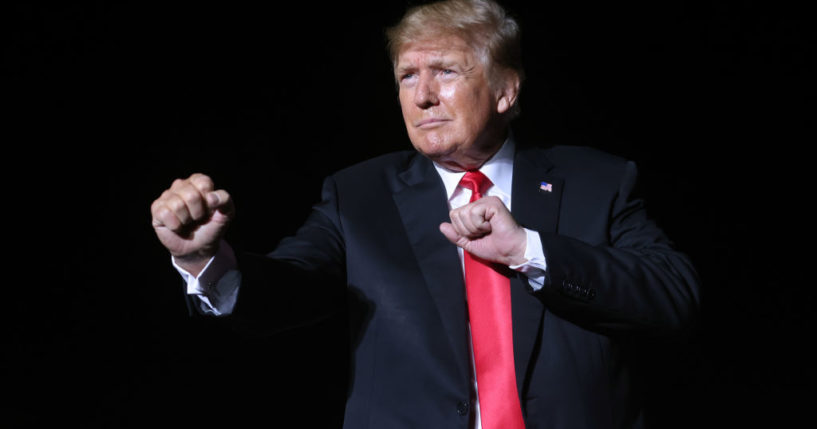 Special Counsel John Durham's report on the FBI's 2016 Russia probe is "devastating" for the bureau, but great news for former President Donald Trump, according to a CNN host.
CNN's Jake Tapper discussed the report after it was released on Monday.
"The report is now here. It has dropped. And it might not have produced everything of what some Republicans hoped for," he began.
Advertisement - story continues below
However, he added, "It is regardless devastating to the FBI, and to a degree, it does exonerate Trump."
Watch the video below:
CNN's Jake Tapper on the Durham report: "It is regardless devastating to the FBI and to a degree it does exonerate Donald Trump."

— The Post Millennial (@TPostMillennial) May 15, 2023
In a 306-page report, Durham lays out a series of criticisms of how the FBI handled its investigation into whether members of Trump's 2016 campaign colluded with Russian operatives.
Advertisement - story continues below
Durham argued the FBI moved quickly in 2016 to investigate a tip about contacts between a Trump campaign aide and a Russian official. However, he said the bureau did not have additional information to corroborate the tip, and the investigation was launched without a proper basis.
The report states the FBI's move to launch the Trump investigation "based on raw, unanalyzed, and uncorroborated intelligence also reflected a noticeable departure from how it approached" allegations involving Clinton.
Do you think Durham's probe exonerates Trump?
It alleges the FBI was more skeptical of allegations foreign governments considered donating to Hillary Clinton's campaign to gain influence.
Durham also found FBI officials did not conduct a thorough enough review of information it took in from groups or people with a political affiliation. And his report accused the FBI of relying on leads from Trump's political opponents.
In 2019, Special Counsel Robert Mueller released a report that found "numerous links between the Russian government and the Trump Campaign." However, he did not find evidence to back up allegations of a conspiracy.
Advertisement - story continues below
And in December 2019, Justice Department Inspector General Michael Horowitz released a report sharing several "significant concerns" about the FBI's Russia probe.
His report listed several "factual misstatements and omissions" made to help get a warrant for Trump campaign aide Carter Paige.
However, he stated, "Opening the investigation was in compliance with [DOJ] and FBI policies, and we did not find documentary or testimonial evidence that political bias or improper motivation influenced" the investigation.
After Durham's report was released, Trump told Fox News, "I, and much more importantly, the American public have been victims of this long-running and treasonous charade started by the Democrats — started by [former FBI Director James] Comey."
Advertisement - story continues below
"There must be a heavy price to pay for putting our country through this," he continued, adding, "It turned out to be a giant and very dangerous hoax."
Truth and Accuracy
We are committed to truth and accuracy in all of our journalism. Read our editorial standards.
Comment Down Below
Conversation