News
CNN Suspends Chris Cuomo 'Indefinitely,' the TV Host Speaks Out About His Brother's Allegations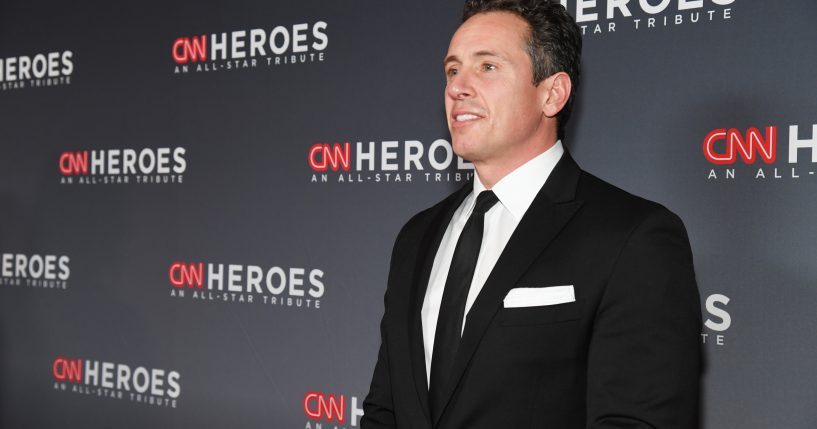 CNN suspended Chris Cuomo indefinitely, "pending further evaluation."
The suspension comes just one day after the New York state attorney general's office released documents showing his efforts to help his brother amid sexual harassment allegations.
"The documents, which we were not privy to before their public release, raise serious questions. When Chris admitted to us that he had offered advice to his brother's staff, he broke our rules and we acknowledged that publicly," the network said in a statement obtained by Mediaite.
Advertisement - story continues below
It continues, "But we also appreciated the unique position he was in and understood his need to put family first and job second. However, these documents point to a greater level of involvement in his brother's efforts than we previously knew. As a result, we have suspended Chris indefinitely, pending further evaluation."
According to The Daily Beast, two sources familiar with the situation said CNN's Jeff Zucker "had felt serious heat from infuriated talent, including Jake Tapper, over the last 24 hours and acted to yank Cuomo off the air while the review is carried out."
One CNN insider told the outlet Cuomo became unpopular, adding, "I don't know anyone who likes him."
A senior journalist who used to work for Zucker told The Daily Beast that Chris Cuomo "was surviving because it didn't make Zucker look bad. Now it is."
Advertisement - story continues below
Former President Donald Trump celebrated the CNN anchor's suspension.
"Great news for television viewers, they have just suspended Chris Cuomo indefinitely! The big question is, was it because of his horrendous ratings, which in all fairness have permeated CNN and MSDNC, or was it because his brother is no longer Governor? Probably both. In any event, Fredo is gone!" Trump said in a statement.
Former President Trump statement on CNN suspended Chris Cuomo indefinitely

"Fredo is gone!" pic.twitter.com/noIK2Aj7MB

— Mona Salama (@MonaSalama_) December 1, 2021
Chris Cuomo spoke out about the allegations against former New York Gov. Andrew Cuomo (D) during a segment of his program on SiriusXM.
He suggested his brother had to resign, in part, because "he had the Republicans hating him," and because "the media never really liked him."
Advertisement - story continues below
Chris Cuomo added, "So that is too much."
He continued, "And that is why he had to resign. I did not want him to resign in the beginning, because I believed him. … But eventually, when there wasn't going to be due process, and his party was against him, and obviously the Republicans weren't going to help him, then he had no choice because he couldn't do the work of the state anymore."
Truth and Accuracy
We are committed to truth and accuracy in all of our journalism. Read our editorial standards.
Comment Down Below
Conversation