News
Country Music Star Loretta Lynn Dies at Age 90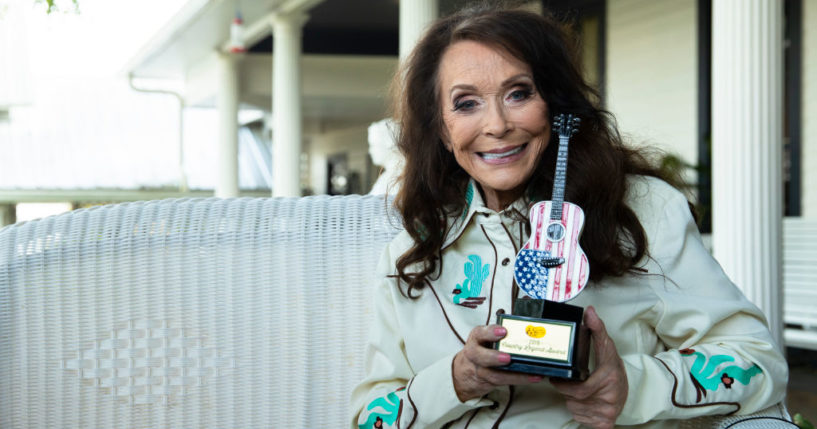 Country music icon Loretta Lynn died at the age of 90 at her home in Hurricane Mills, Tennessee.
According to a statement provided to The Associated Press (AP) by Lynn's family, the singer, known as the "coal miner's daughter and country queen," passed in her sleep.
"Our precious mom, Loretta Lynn, passed away peacefully this morning, October 4th, in her sleep at home in her beloved ranch in Hurricane Mills," the family said in a statement.
Advertisement - story continues below
Representatives for the family also asked for privacy as those close to the late singer grieve her loss, and they promised that an announcement about her memorial will be forthcoming.
The singer-songwriter, who wrote about poverty in Appalachia, began her career in the early 1960s when she already had four children. In contrast to other female country singers, she had a reputation and professional appearance of being tough and defiant.
During her career she wrote about rural life, divorce, cheating husbands, and birth control, broaching topics that even rock performers of her time avoided.
In 2016 Lynn said in an interview, per the AP, "It was what I wanted to hear and what I knew other women wanted to hear, too. I didn't write for the men; I wrote for us women. And the men loved it, too."
Advertisement - story continues below
As AP writes, "She was the first woman ever named entertainer of the year at the genre's two major awards shows, first by the Country Music Association in 1972 and then by the Academy of Country Music three years later."
Even long after the height of her career, Lynn won two Grammys in 2005 for her album "Van Lear Rose," which was a collaboration with rocker Jack White.
Lynn's history with music reportedly began early with her dad and mom playing the banjo and guitar when she was a child.
She told the AP in 2016: "I was singing when I was born, I think. Daddy used to come out on the porch where I would be singing and rocking the babies to sleep. He'd say, 'Loretta, shut that big mouth. People all over this holler can hear you.' And I said, 'Daddy, what difference does it make? They are all my cousins.'"
Truth and Accuracy
We are committed to truth and accuracy in all of our journalism. Read our editorial standards.
Comment Down Below
Conversation