News
Creator of Western-Themed Drama Addresses Suggestion That It Is a 'Red-State Show'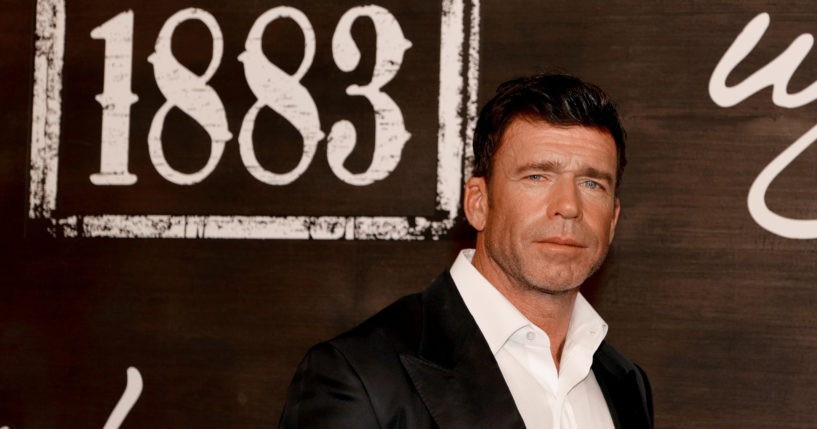 Taylor Sheridan, creator of the show "Yellowstone," is commenting on the suggestion that the drama is "conservative."
Sheridan commented on the matter during an interview with The Atlantic.
"They refer to it as 'the conservative show' or 'the Republican show' or 'the red-state Game of Thrones,'" Sheridan explained.
Advertisement - story continues below
He added, "And I just sit back laughing. I'm like, 'Really?' The show's talking about the displacement of Native Americans and the way Native American women were treated and about corporate greed and the gentrification of the West, and land-grabbing. That's a red-state show?"
The show's creator went on to tell the publication he tries to do "responsible storytelling," to show the moral consequences of different behaviors and decisions.
Sheridan pointed to Clint Eastwood's 1992 film "Unforgiven," saying it "'upended' the black-hat/white-hat conventions of the traditional Western."
According to Sheridan, Eastwood "let the sheriff be a bully and the hero be this drunken, vicious killer."
Advertisement - story continues below
He claimed Eastwood "shattered the myth of the American Western."
Sheridan added, "So when I stepped into that world, I wanted there to be real consequences. I wanted to never, ever shy away from, This was the price."
Do you consider the show conservative?
Season 5 of the show premiered earlier this week.
Rotten Tomatoes explains the show stars Oscar and Emmy winner Kevin Costner as John Dutton who "controls the largest contiguous ranch in the United States. He operates in a corrupt world where politicians are compromised by influential oil and lumber corporations and land grabs make developers billions."
Some of the cast of the show recently spoke out about awards snubs.
Advertisement - story continues below
Wes Bentley, who plays Jamie Dutton on the show, told The Daily Mail, "I personally don't think awards validate anything."
He added, "Many many shows don't get that recognition that deserve it and many do get it that don't deserve it. It's just the matter of opinion of each particular academy."
Bentley's co-star Gil Birmingham, who plays Tribal Chairman Thomas Rainwater, argued, "Hollywood is a fickle beast. I think that it's more important that we have captured the hearts and minds of the audience and our fans."
Truth and Accuracy
We are committed to truth and accuracy in all of our journalism. Read our editorial standards.
Comment Down Below
Conversation