News
Crisis PR Expert Discusses How Alec Baldwin Should Conduct Himself at 'Rust' Trial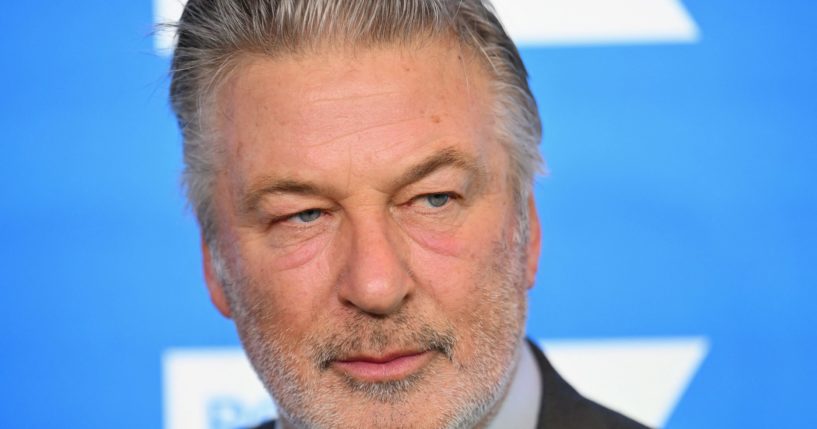 A crisis PR management expert shared how he believes Alec Baldwin should behave at the "Rust" shooting trial.
Gary Rosen spoke with People after Baldwin's attorney Luke Nikas vowed they would fight the charges filed against the actor.
Rosen told the magazine it is crucial for Baldwin to appear to a jury as "a good husband, loving father and family man. He can maintain his innocence of the charges, but it's essential that he is contrite and not combative."
Advertisement - story continues below
Additionally, the expert suggested Baldwin should avoid interviews on the topic.
"I would advise Alec to let his attorneys handle this going forward. That's what he's paying him for," Rosen said.
He argued Baldwin's sit-down interview with George Stephanopoulos last year was not a good move.
Rosen claimed the conversation and Baldwin's prediction about avoiding charges related to the shooting "didn't do him any favors."
Advertisement - story continues below
Last week, it was announced Baldwin is facing two counts of involuntary manslaughter and Hannah Gutierrez-Reed, armorer on the set, is also facing two counts of involuntary manslaughter, as IJR reported.
The charges come less than two years after cinematographer Halyna Hutchins died on the set of the film.
"This decision distorts Halyna Hutchins's tragic death and represents a terrible miscarriage of justice. Mr. Baldwin had no reason to believe there was a live bullet in the gun — or anywhere on the movie set," Nikas said in a statement after the charges were announced.
He continued, "He relied on the professionals with whom he worked, who assured him the gun did not have live rounds. We will fight these charges, and we will win."
Jason Bowles and Todd J. Bullion, attorneys for Gutierrez-Reed, also issued a statement on their client's behalf.
Advertisement - story continues below
"Hannah is, and has always been, very emotional and sad about this tragic accident. But she did not commit involuntary manslaughter," the attorneys said.
They added, "These charges are the result of a very flawed investigation, and an inaccurate understanding of the full facts. We intend to bring the full truth to light and believe Hannah will be exonerated of wrongdoing by a jury."
Truth and Accuracy
We are committed to truth and accuracy in all of our journalism. Read our editorial standards.
Comment Down Below
Conversation