News
Dem Concedes to Lauren Boebert After Closer Than Expected Race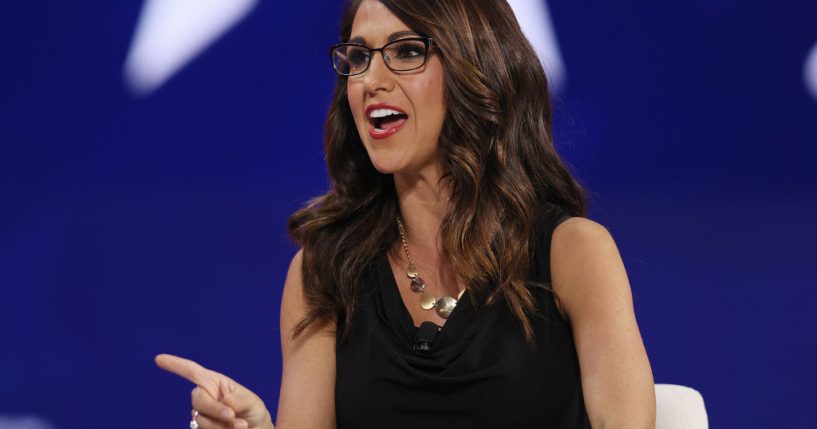 Democratic House candidate Adam Frisch is conceding to Rep. Lauren Boebert (R-Colo.) after what turned out to be a tighter-than-expected race.
As of Friday, there was 95% of the expected vote counted in Boebert's district.
And she was leading Frisch by roughly 550 votes.
Advertisement - story continues below
As The Hill notes, "Colorado state law orders a mandatory recount when the vote margin between the two leading candidates is equal to or less than 0.5 percent of the votes attributed to the first-ranked candidate."
Boebert's margin is roughly .35%.
According to CNN, Frisch does not expect the recount to change the outcome of the race.
In a video posted on Twitter on Thursday night, Boebert claimed victory as she said, "Great news tonight as almost all the votes have finally been tallied."
Advertisement - story continues below
"I'm told that there are less than 200 votes outstanding which makes me so happy to announce we have won this race," she continued.
Watch the video below:
We won!

I am so thankful for all of your support and I am so proud to be your Representative! pic.twitter.com/4gnmflotiU

— Lauren Boebert (@laurenboebert) November 18, 2022
Boebert noted there will be an automatic recount in the race.
However, she expressed optimism as she said, "Past recounts in Colorado have resulted in far fewer votes being adjusted than anything that can affect the current outcome we're seeing tonight in this race."
Advertisement - story continues below
"So come January you can be certain of two things: I will be sworn in for my second term as your Congresswoman, and Republicans can finally turn Pelosi's house back into the People's House," she added.
She won her first election in 2020 with a margin of more than 26,000 votes.
CNN notes her district was believed to have become more Republican leading after the redistricting process.
While Republicans are projected to win control of the House, they are expected to hold a razor-thin majority.
Advertisement - story continues below
NBC News projects they could win as many as 221 seats.
Truth and Accuracy
We are committed to truth and accuracy in all of our journalism. Read our editorial standards.
Comment Down Below
Conversation