News
Democratic State Lawmaker Says the Unvaccinated Should Pay for COVID-19 Treatment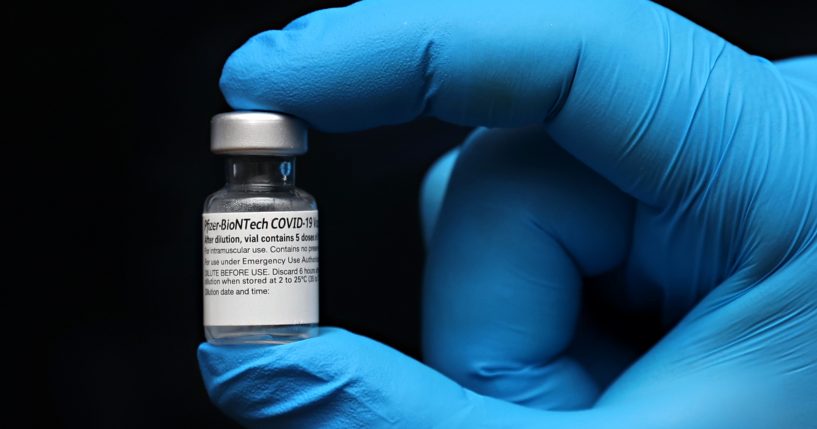 A Democratic state lawmaker introduced legislation that would require unvaccinated patients to pay out of pocket for COVID-19 treatment.
The proposed bill introduced by Rep. Jonathan Carroll of Illinois states, "A person who is eligible to receive a COVID-19 vaccine and chooses not to be vaccinated shall pay for health care expenses out-of-pocket if the person becomes hospitalized because of COVID-19 symptoms."
As The Washington Post notes, the proposal is "almost certain to face political opposition and legal concerns, as federal law prohibits insurers and employers from charging higher prices to patients with preexisting conditions. That also includes those diagnosed with and treated for covid-19, according to healthcare.gov."
Advertisement - story continues below
Carroll told the Post, "If you choose not to get the vaccine and end up catching covid and end up having any medical expenses, you are responsible for those costs."
He added, "No one is telling anyone what they have to do. What we're saying is if you make that decision to not get vaccinated and you are hospitalized, that's the decision you're making, and there's consequences to that. It's a simple formula."
Carroll said those who are not doing their part are "creating new variants and continuing to spread the disease."
He continued, "We've tried so many different incentives and conversations to get people vaccinated, but people aren't listening. And there is a potential consequence to that personal choice."
Advertisement - story continues below
The state lawmaker claimed "a lot of people who don't live in my district seem to hate me right now," adding, "But I'd like for us to get back to normal."
According to The New York Times, 70% of Illinois residents have received at least one dose of the vaccine. A total of 62% are fully vaccinated.
Truth and Accuracy
We are committed to truth and accuracy in all of our journalism. Read our editorial standards.
Comment Down Below
Conversation