News
Dolly Parton Talks About Her Long-Lasting Marriage With Husband Carl Dean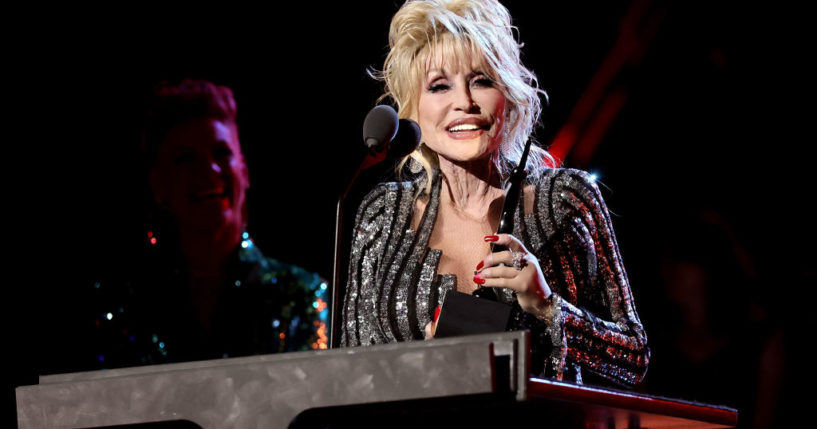 Singer Dolly Parton shared the secret to her 56-year marriage with husband Carl Dean.
In an interview with Entertainment Tonight Canada (ET) Parton said she believes she and Dean were "meant to be."
She shared:
Advertisement - story continues below
"I like him and when people say, 'How did it last so long?' I say, 'I stay going.' You know, there's a lot to be said about that. So we're not in each other's face all the time. He's not in the business, so we have different interests, but yet we have the things we love to do together. So it was meant to be, I think. He was the one I was supposed to have and and vice versa."
Parton and Dean met in a laundromat in Nashville, the same day she arrived in the city.
The couple married two years later in 1966.
Parton revealed that humor is what has helped them sustain their long-lasting marriage.
Advertisement - story continues below
"We both have a warped sense of humor. And I think humor, honestly, is one of the best things when you're married like that. Even if you have a problem, if you have a great sense of humor, if you say something you can't take back [you] usually have some crazy way of getting out of it," she explained.
Parton added she and Dean have never had any serious arguments.
"We've never had, you know, serious arguments to say bad things to each other we have to take back," she shared.
Although Dean isn't involved in the music industry like his wife, Parton said that he loves all of her songs on her new album.
Advertisement - story continues below
"He loves all of the songs. And I haven't told him yet who I'm going to have on. I don't even know myself who all is going to be on it. But he'll love it. I'm doing so many of his favorite songs on the album so I'll play it to him when it's all done," she said.
In an Interview with The New York Times in 1976, Parton shared, at the time, Dean was supportive of her career but didn't like to hear her sing.
"He never tried to make me give it up. And he's proud of me, but he's not necessarily a fan. He don't particularly like to hear me sing," she said.
Truth and Accuracy
We are committed to truth and accuracy in all of our journalism. Read our editorial standards.
Comment Down Below
Conversation