News
'I Don't Think It's 100 Percent Safe': Joy Behar Says She Might Wear a Mask 'Indefinitely'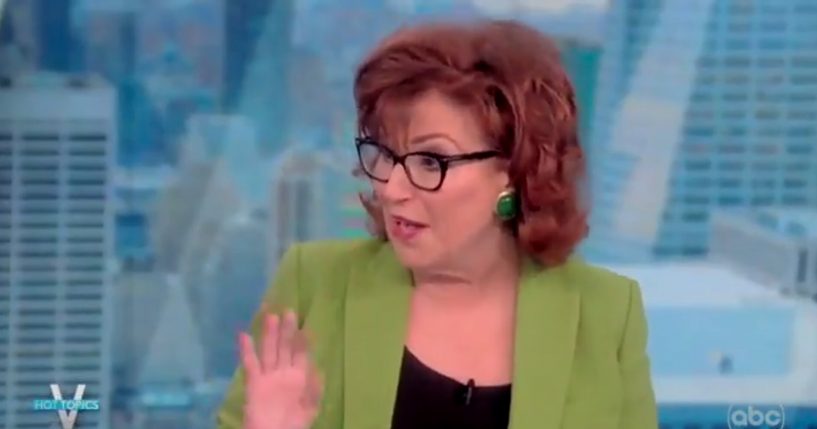 Co-host of ABC's "The View" Joy Behar is not yet ready to stop wearing masks in public places.
During a segment of the show on Thursday, Behar said, "I listen to the little voice in my head that doesn't really follow 100% of what they tell me because they keep changing it."
"A very short time ago, they were saying put the N95 masks on…and now they're saying you don't have to wear them anymore," she continued.
Advertisement - story continues below
Finally, Behar said, "So if I go on the subway, if I go in a bus, if I go into the theater… a crowded place, I would wear a mask, and I might do that indefinitely. Because why do I need the flu or a cold even? And so I'm listening to myself right now. I mean, I don't think it's 100 percent safe yet."
Watch the video below:
An unmasked @JoyVBehar says "I might [wear a mask] indefinitely" pic.twitter.com/lZSxLoMWZH

— Tom Elliott (@tomselliott) February 17, 2022
Her comments come as nearly a dozen states announced last week that they will end mask mandates as the average number of new COVID-19 cases has fallen precipitously since last month.
Advertisement - story continues below
However, New York City, where the show is filmed, still recommends that people wear masks indoors.
Additionally, the federal government still mandates mask-wearing on planes, trains, and other forms of public transportation.
Centers for Disease Control and Prevention (CDC) Director Rochelle Walensky said the agency is reviewing its mask guidance and is starting to focus on the number of hospitalizations to gauge the severity of the outbreak.
"We must consider hospital capacity as an additional important barometer," Walensky said on Wednesday. "We want to give people a break from things like mask-wearing when these metrics are better, and then have the ability to reach for them again should things worsen."
Currently, the CDC recommends that people wear masks indoors, regardless of their vaccination status, if they are in an area with high levels of transmission.
Truth and Accuracy
We are committed to truth and accuracy in all of our journalism. Read our editorial standards.
Comment Down Below
Conversation