Commentary
Energy Department Parts Ways With Non-Binary Official Accused of Repeatedly Stealing Luggage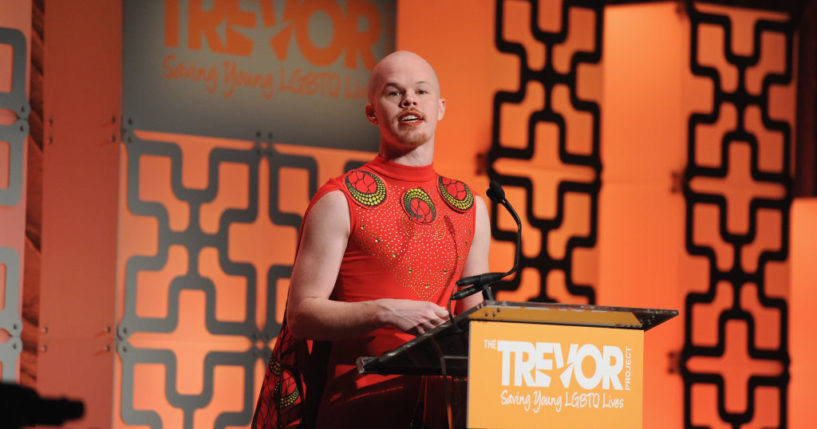 The Department of Energy is in need of a new deputy assistant secretary of the office of spent fuel and waste disposition.
The vacancy comes after Sam Brinton, the latest individual to hold the position, is no longer on the job after being charged twice for allegedly stealing luggage.
A spokesperson for the department told The Daily Beast, "Sam Brinton is no longer a DOE employee. By law, the Department of Energy cannot comment further on personnel matters."
Advertisement - story continues below
Townhall's Mia Cathell reported on Monday night that Brinton's government email address had been deactivated.
She also shared a screenshot from the Office of Nuclear Energy's leadership page showing Brinton's former position at the department was listed as "vacant."
Sam Brinton's biography has been SCRUBBED from the Office of Nuclear Energy's leadership page and his position as Biden's nuclear waste chief is listed as VACANT. pic.twitter.com/QaWaTBbfWF

— Mia Cathell (@MiaCathell) December 13, 2022
Brinton made history earlier this year as the first openly non-binary official to work in the federal government.
Advertisement - story continues below
However, the history making employee is now facing allegations of repeated luggage theft.
Brinton is facing two separate charges for stealing luggage. The first incident occured in September in the Minneapolis St. Paul Airport (MSP) and involved a $2,325 Vera Bradley suitcase.
Do you the department should have kept Brinton as an employee?
Brinton initially denied taking luggage and told law enforcement, "If I had taken the wrong bag, I am happy to return it, but I don't have any clothes for another individual."
"That was my clothes when I opened the bag," Brinton added.
However, two hours later, the Energy Department official called law enforcement back to apologize for not being "completely honest," and blamed taking the luggage on being tired.
Advertisement - story continues below
And on Thursday, KLAS News reported on a second luggage theft incident allegedly involving Brinton, this time at the Harry Reid International Airport in Las Vegas.
Citing court documents, The Daily Beast notes law enforcement "viewed video footage showing Brinton looking around suspiciously—placing the bag back on the luggage turnstile before snagging it a second time as it came around."
"Officials there managed to match up the surveillance photo to news reports about Brinton's charges in Minneapolis. It helped that they were wearing a distinctive rainbow atomic T-shirt that investigators were able to match up to a post on Brinton's Instagram account from the same day," it explained.
Of course, we do not want to live in a country where people can lose their jobs simply by being accused of repeatedly flying around the country and stealing suitcases from airports.
Advertisement - story continues below
Once could be a fluke. Twice, and in airports where cameras are bound to be everywhere, does seem a little odd. Whether both alleged thefts were simply due to tiredness or a strange compulsion to abscond with womens' luggage at airports, it does raise questions about whether this person is a good fit for a high profile position in the federal government.
And it is safe to say this is not the kind of attention the Office of Nuclear Energy would like one of its employees to be receiving.
Truth and Accuracy
We are committed to truth and accuracy in all of our journalism. Read our editorial standards.
Comment Down Below
Conversation