News
Ex-Trans Teen Supports Florida Rule Blocking Medicaid Coverage for Gender-Affirming Care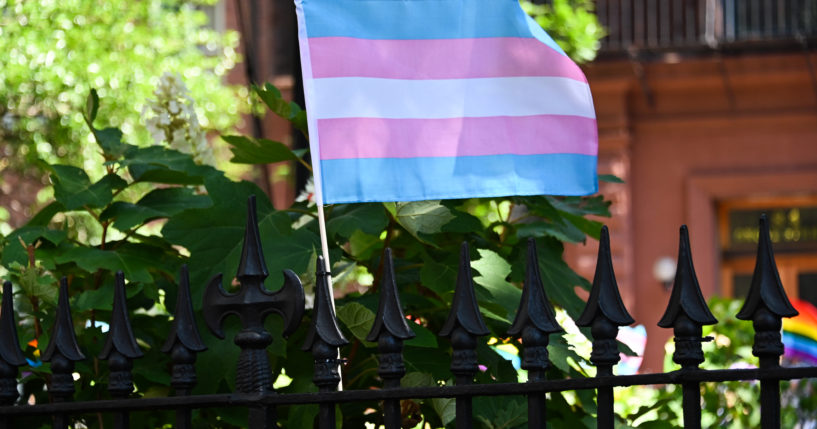 An ex-transgender teen is voicing her support for a Florida rule blocking Medicaid funds from funding gender-affirming care.
During a private meeting with Florida Surgeon General Joseph Ladapo on Friday, Chloe Cole shared the effects transitioning has had on her body.
"I don't know if I'll be able to fully carry a child, and I might be at increased risk for certain cancers, mainly cervical cancer," Cole said.
Advertisement - story continues below
She added, "And because I do not have my breasts, … I am not able to breastfeed whatever future children I have."
Cole continued, "That realization, actually, was one of the biggest things that led to me realizing that this was not the path that I should have taken."
Ladapo shared a video of Cole's remarks on Twitter:
Florida doesn't support the medicalization of minors with GD because the benefits are unproven, and the risks are extraordinarily high.

Chloe was treated with puberty blockers and testosterone at the age of 13. @ChoooCole was courageous enough to share her story with us. pic.twitter.com/vL8SF5BH0o

— Joseph A. Ladapo, MD, PhD (@FLSurgeonGen) July 10, 2022
Advertisement - story continues below
She also told Fox News, "If you are considering transitioning, please wait until you are a fully developed adult."
Cole argued transitioning "can damage your body and mind in ways that we may not fully understand."
Do you agree with her support for the rule?
Additionally, Ladapo explained to the outlet, "Medicalization of minors with gender dysphoria might advance the political views of physicians involved in their care, but the data showing any benefits for the actual children is extraordinarily thin."
He added, "The affirmation model runs an unacceptably high risk of harm." 
According to Ladapo, parents are "threatened with fears of suicide, but the treatments have not been shown to actually reduce this risk."
Advertisement - story continues below
The surgeon general stressed that these patients "need compassionate care of their emotional and mental well-being—not to be in embroiled in political views about sex/gender."
Fox News noted Cole expressed support for Rule 59G-1.050, "in which the Agency for Health Care Administration (AHCA), would restrict Medicaid funding from transgender drugs and procedures."
Under the rule, puberty blockers, hormones and hormone antagonists, sex reassignment surgeries, or "any other procedures that alter primary or secondary sexual characteristics" would not be covered, as Fox News reported.
The AHCA recently released a report stating that "available medical literature provides insufficient evidence that sex reassignment through medical intervention is a safe and effective treatment for gender dysphoria."
Truth and Accuracy
We are committed to truth and accuracy in all of our journalism. Read our editorial standards.
Comment Down Below
Conversation