News
5 Players for the Tampa Bay Rays Refuse to Wear Rainbow-Colored Logo as Part of Pride Night Game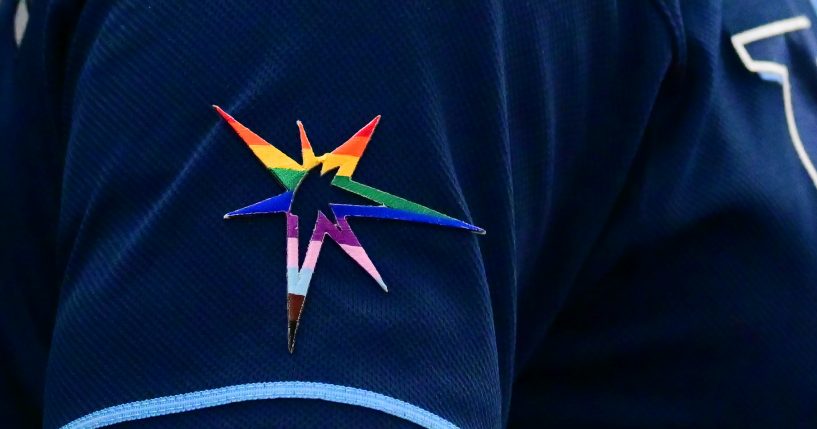 Five members of the Tampa Bay Rays baseball team would not wear a rainbow logo for a "Pride Night" game.
The team held the 16th Pride Night celebration at Tropicana Field on Saturday, as the Tampa Bay Times reported.
"Our Pride Nights continue to grow both in terms of visibility and participation," Rays president Matt Silverman said.
Advertisement - story continues below
He added, "By doing this, we extend an invitation not just for this game but for all of our games that the LGBTQ+ community is invited, welcomed and celebrated."
Pitchers Jason Adam, Jalen Beeks, Brooks Raley, Jeffrey Springs and Ryan Thompson chose not to wear the logo.
Team officials chose Adam to speak on behalf of those who opted out.
According to the Times, he explained the players did not wear the logo due to religious beliefs and not wanting to encourage the "behavior" of members of the LGBTQ+ community.
Advertisement - story continues below
"A lot of it comes down to faith, to like a faith-based decision," Adam said.
He continued, "So it's a hard decision. Because ultimately we all said what we want is them to know that all are welcome and loved here."
Was this the right decision?
Still, Adam said, "When we put it on our bodies, I think a lot of guys decided that it's just a lifestyle that maybe — not that they look down on anybody or think differently — it's just that maybe we don't want to encourage it if we believe in Jesus, who's encouraged us to live a lifestyle that would abstain from that behavior, just like (Jesus) encourages me as a heterosexual male to abstain from sex outside of the confines of marriage."
He added, "It's no different."
Adam said it is "not judgmental. It's not looking down. It's just what we believe the lifestyle he's encouraged us to live, for our good, not to withhold. But again, we love these men and women, we care about them, and we want them to feel safe and welcome here."
Advertisement - story continues below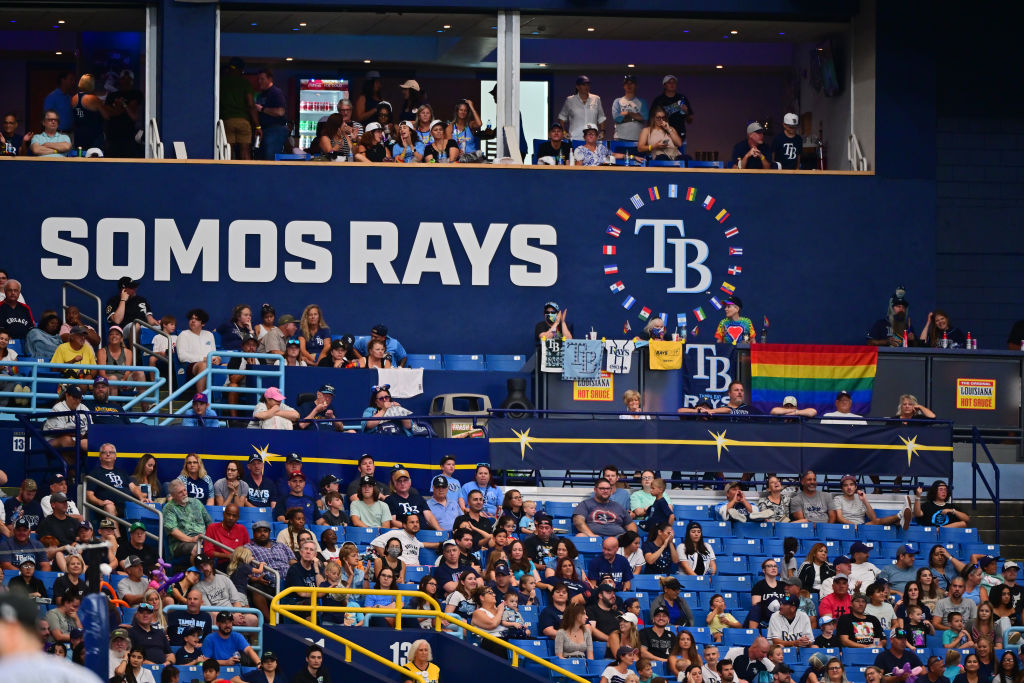 The players received support from President of the Billy Graham Evangelistic Association and Samaritan's Purse CEO Franklin Graham.
He wrote in a Facebook post, "I appreciate these Tampa Bay Rays players who said no to endorsing and celebrating sin during Saturday night's game. They declined to wear the team's special multi-colored caps and uniform sleeve decal."
Graham added, "Followers of Jesus Christ must love everyone, but also stand with the truth of God's Word and share that truth with a lost and dying world."
Advertisement - story continues below
The Times noted on Saturday the team included members of the LGBTQ+ community in pregame events and passed out mini pride flags.
Truth and Accuracy
We are committed to truth and accuracy in all of our journalism. Read our editorial standards.
Comment Down Below
Conversation