News
'Fixer Upper' Stars Chip and Joanna Gaines Being Sued for Stunning Amount by Former Literary Agent: Report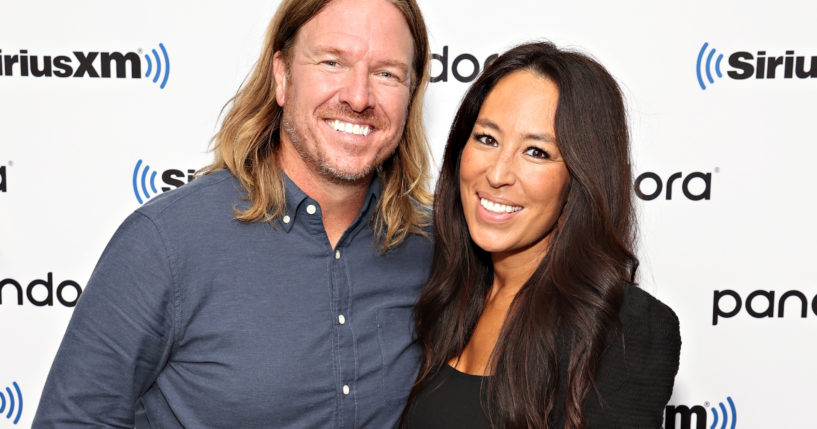 Stars of the HGTV reality show Chip and Joanna Gaines are reportedly being sued for a hefty amount by a former literary agent who claims that the couple did not hold up their end of a book deal.
TMZ reported the Gaines' were represented by Vigliano Associates when they landed a $12.5 million deal in 2017 to pen five books for HarperCollins, citing legal documents.
Vigliano claims it was expected to receive "7.5% cut of any payments" to the Gaines.
Advertisement - story continues below
The company said everything was going fine initially, for the first two books, as the outlet noted.
However, Vigliano went on to argue the couple "concocted a scheme" to get out of the payments for the final three books by attempting to change the deal.
According to the documents, the Gaines' attempted to get rid of one of the books and, for the other two, the company claims they wanted to switch Joanna for Chip as the author of one of the remaining books, as TMZ reported.
Vigliano said the initial deal was only for books written by Joanna Gaines.
Advertisement - story continues below
As a result, the company declared the decision reduced the deal from five books to three.
This meant significantly less revenue for the company, as the outlet pointed out.
Additionally, the documents stated, "Joanna and Chip Gaines brand themselves as moral Christians who purportedly operate in an ethical manner," adding, "Nothing could be further from the truth."
In August, Joanna Gaines announced the release of her memoir titled, "The Stories We Tell."
"Earlier this year I started jotting down memories and stories from my past, journaling about things I was still, years later, trying to work through," Gaines wrote in an Instagram post.
Advertisement - story continues below
She added, "Half of my life is behind me and I've been longing for clarity about what I should carry forward and how I could hold this next chapter well."
Joanna Gaines has written several books including the 2018 guide to home design titled, "Homebody: A Guide to Creating Spaces You Never Want to Leave."
Truth and Accuracy
We are committed to truth and accuracy in all of our journalism. Read our editorial standards.
Comment Down Below
Conversation