News
Former Fox News Contributor Who Left Over Tucker Carlson's Jan. 6 Documentary Joins CNN: Report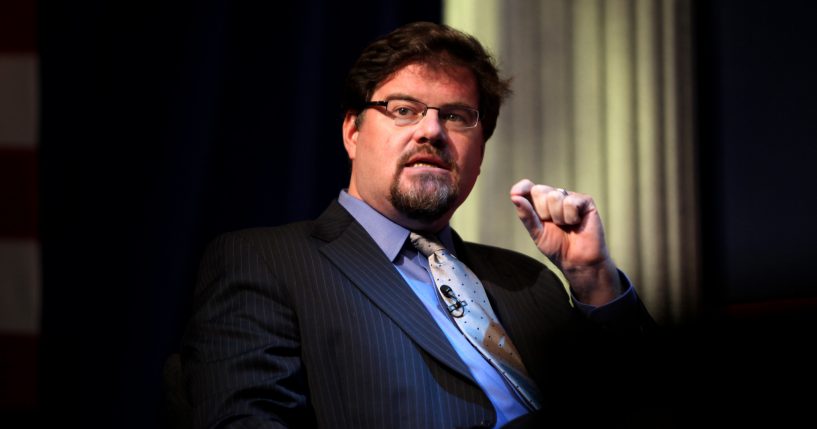 Yet another former Fox News contributor is picking up a contributorship gig at another network.
Variety reported on Monday that the WarnerMedia network confirmed conservative commentator Jonah Goldberg will be joining CNN as a contributor.
As Variety reports, "Goldberg, a longtime editor at National Review and a founder of The Dispatch, will appear on CNN programs as news networks gear up for the 2022 midterm elections."
Advertisement - story continues below
However, it said CNN "did not offer additional details about Goldberg's role."
Last month it was revealed that former Fox News contributor Steve Hayes is joining NBC News as a contributor.
Goldberg and Hayes were contributors for Fox News but left last year over host Tucker Carlson's documentary about the Jan. 6 riot at the U.S. Capitol.
The pair co-founded the conservative outlet The Dispatch in 2019
Advertisement - story continues below
In a blog post in November, they announced their departure from Fox as they wrote, "The special—which ran on Fox's subscription streaming service earlier this month and was promoted on Fox News—is presented in the style of an exposé, a hard-hitting piece of investigative journalism. In reality, it is a collection of incoherent conspiracy-mongering, riddled with factual inaccuracies, half-truths, deceptive imagery, and damning omissions."
"And its message is clear: The U.S. government is targeting patriotic Americans in the same manner —and with the same tools—that it used to target al Qaeda," they continued.
The post added, "This is not happening. And we think it's dangerous to pretend it is. If a person with such a platform shares such misinformation loud enough and long enough, there are Americans who will believe—and act upon—it."
Finally, they claimed that while Fox does "real reporting," the "voices of the responsible are being drowned out by the irresponsible."
Carlson reacted to their departure, telling NPR, "These are two of the only people in the world who still pretend the Iraq war was a good idea."
Advertisement - story continues below
"No one wants to watch commentary that stupid," he added.
While the two said they left over Carlson's documentary, a source from the network said it did not plan on renewing their contracts.
Truth and Accuracy
We are committed to truth and accuracy in all of our journalism. Read our editorial standards.
Comment Down Below
Conversation