Former NFL Player Calls Trump the 'First Black President': 'You Inspire Me'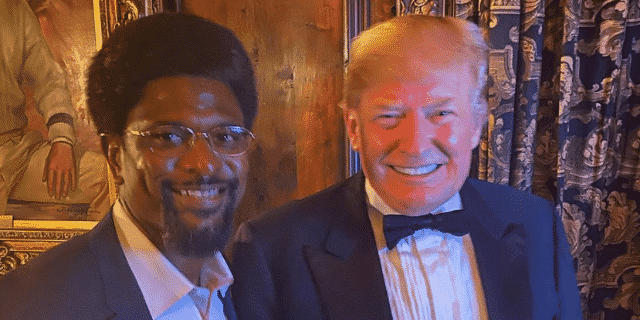 President Donald Trump received praise from former National Football League (NFL) safety Jack Brewer, as he shared with the president how he "inspires" him.
During a White House roundtable discussion on Wednesday for Black History Month, Brewer said to Trump, "Mr. President, I don't mean to interrupt, but I've got to say this because it's Black History Month: man, you are the first black president."
Brewer's remarks drew loud applause from those in attendance and a large smile from the president, who responded, "Thank you."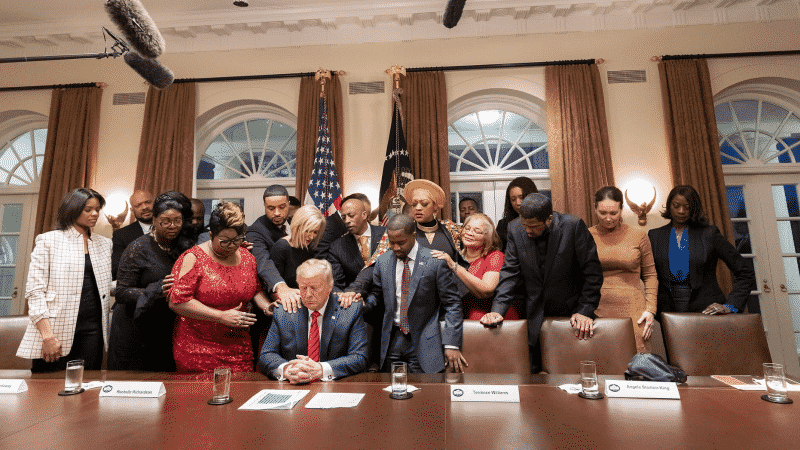 The former NFL player continued, "You've changed me. You touched me. And you made my work go to another level."
"You inspire me. And every time I go into those prisons and I ask my guys how many of them had their sentences reduced and they raise their hands, I know I'm doing God's work and I thank you for that."
Watch the video below:
Jack Brewer to President Trump: "You're the first black president." https://t.co/MI2zqVbxXq pic.twitter.com/WBgNWjtL5u

— The Hill (@thehill) February 28, 2020
Trump also gave Brewer a shoutout at the White House reception for Black History Month, "Jack Brewer, a great player. … Jack, thank you. And I loved what you said before. I don't know if they were listening — the media. They don't want to hear those words, Jack, you know."
Brewer answered, "It's true!"
"I know they are, and I appreciate you saying them too. But you — really, that was beautiful," Trump said.
Additionally, Brewer responded to a report on his praise of the president, tweeting, "Being 'African American' is determined by your lineage.. being 'Black' is determined by your willingness to serve and defend BLACK PEOPLE!!"
Trump's re-election campaign announced on Wednesday that it will be opening 15 information centers in battleground states to target black voters, as IJR previously reported.
"This is just an opportunity to be in those communities," a senior campaign adviser said, adding, "The next stage is to go there and to campaign, and the president is going to campaign aggressively for all votes."