News
Former Police Officer Suing NYPD After Claiming He Was Fired for His Political Views
A former NYPD officer filed a lawsuit against the department, claiming he was let go for his views on politics.
WPIX reported that Salvatore Greco was present at the January 6 riot at the U.S. Capitol.
He was reportedly recorded while spending time with former Donald Trump advisor Roger Stone and "Manhattan Madam" Kristin Davis.
Advertisement - story continues below
The outlet noted Davis was convicted of prostitution.
In his lawsuit, Greco argues that his First Amendment rights were violated by the department and Police Commissioner Keechant Sewell after they fired him for expressing his support for "Make America Great Again" ideals, as the outlet reported.
According to the lawsuit, Greco has recognized his "familial" and "political" connections to both Stone and Davis.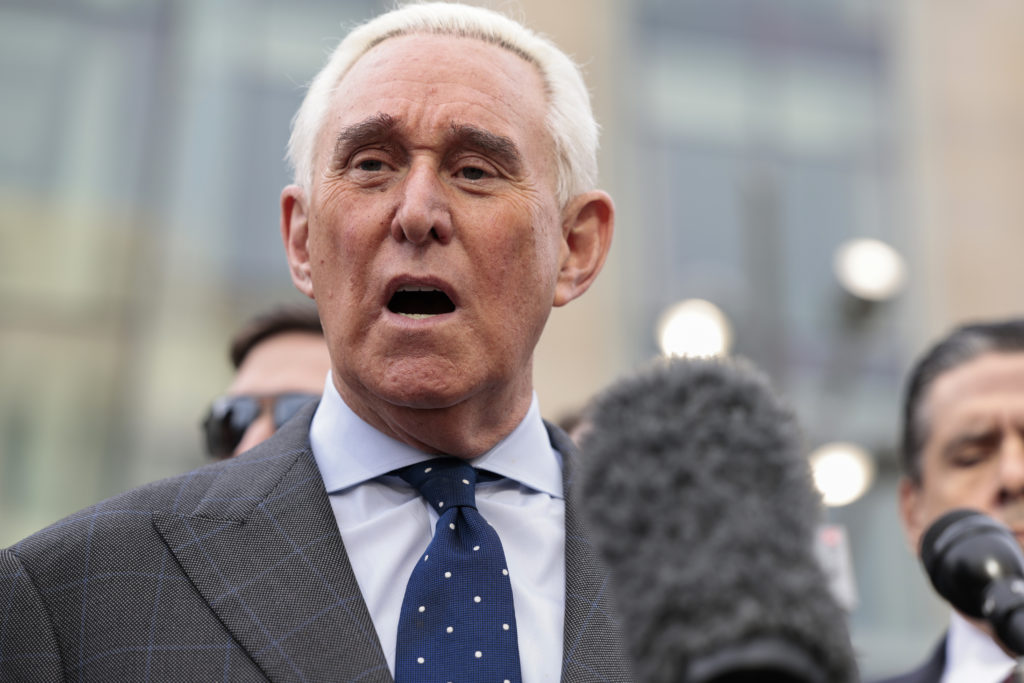 Advertisement - story continues below
Additionally, he reportedly backs the Proud Boys and Oath Keepers groups.
 Lawyer Eric Sanders said in a statement, "Unfortunately, Mr. Greco's case is not unusual in that the department has been engaging in these sorts of 'political viewpoint' hit jobs for more than forty (40) years."
Sanders continued, "With these legal claims, Mr. Greco intends to shed light on the institutional problem and hold the city and the other defendants accountable for these actions."
The filing shows departmental charges were filed in April.
Greco was accused by the department of "wrongfully and knowingly associating with persons, Roger Jason Stone, Jr., and Kristin M. Davis, reasonably believed to be engaged in, likely to engage in, or to have engaged in criminal activities."
Advertisement - story continues below
The former police officer issued a statement of his own, as WPIX reported.
"The action taken against me has cost me my reputation, my job, and my life savings," Greco said.
Truth and Accuracy
We are committed to truth and accuracy in all of our journalism. Read our editorial standards.
Comment Down Below
Conversation