News
Former President's Team: Corey Lewandowski 'Will No Longer Be Associated With Trump World'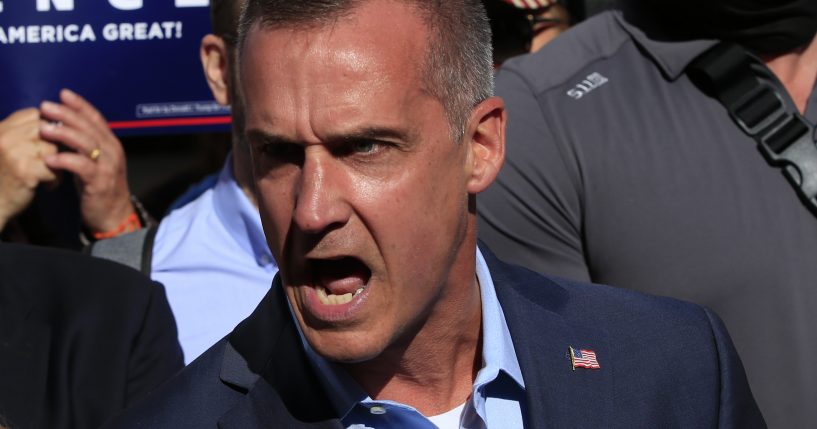 Former campaign manager Corey Lewandowski is no longer a part of the "Trump world."
Trump's director of communications Taylor Budowich tweeted, "Pam Bondi, the very talented and honorable frmr AG of FL, has our complete faith and confidence in taking over MAGA Action. Corey Lewandowski will be going on to other endeavors and we very much want to thank him for his service. He will no longer be associated with Trump World."
Pam Bondi, the very talented and honorable frmr AG of FL, has our complete faith and confidence in taking over MAGA Action. Corey Lewandowski will be going on to other endeavors and we very much want to thank him for his service. He will no longer be associated with Trump World.

— Taylor Budowich (@TayFromCA) September 30, 2021
Advertisement - story continues below
On Wednesday, Politico reported that a Trump donor accused Lewandowski of making unwanted sexual advances toward her at a charity event in Las Vegas over the weekend.
Trashelle Odom, the wife of Idaho construction executive John Odom, said he touched her repeatedly on her leg and buttocks. Lewandowski also allegedly spoke to her in terms that were sexually graphic and "stalked" her.
Politico noted four individuals corroborated her allegations. Odom released a statement to the outlet.
"On the evening of September 26 in Las Vegas, Nevada, I attended a dinner to support a charity and spend time with wonderful friends," Odom said.
Advertisement - story continues below
She added, "He repeatedly touched me inappropriately, said vile and disgusting things to me, stalked me, and made me feel violated and fearful."
Odom explained she is coming forward because "he needs to be held accountable."
She continued, "I am blessed to have a loving husband and family behind me. I want other women to know that you can be heard, too, and together we can stop terrible things like this from happening."
John Odom, Trashelle's husband said in a statement, "I love my wife, and I want accountability now," adding, "We are exploring our legal options at this time to make sure [Lewandowski] cannot harm anyone else."
David Chesnoff, an attorney representing Lewandowski, told Politico, "Accusations and rumors appear to be morphing by the minute and we will not dignify them with a further response."
Advertisement - story continues below
The outlet noted Lewandowski was the former president's first campaign manager in 2016. He also advised Trump during his time in the White House.
Truth and Accuracy
We are committed to truth and accuracy in all of our journalism. Read our editorial standards.
Comment Down Below
Conversation