Fox News' Peter Doocy Presses Psaki on Video of Children 'Being Thrown Over' the Border Wall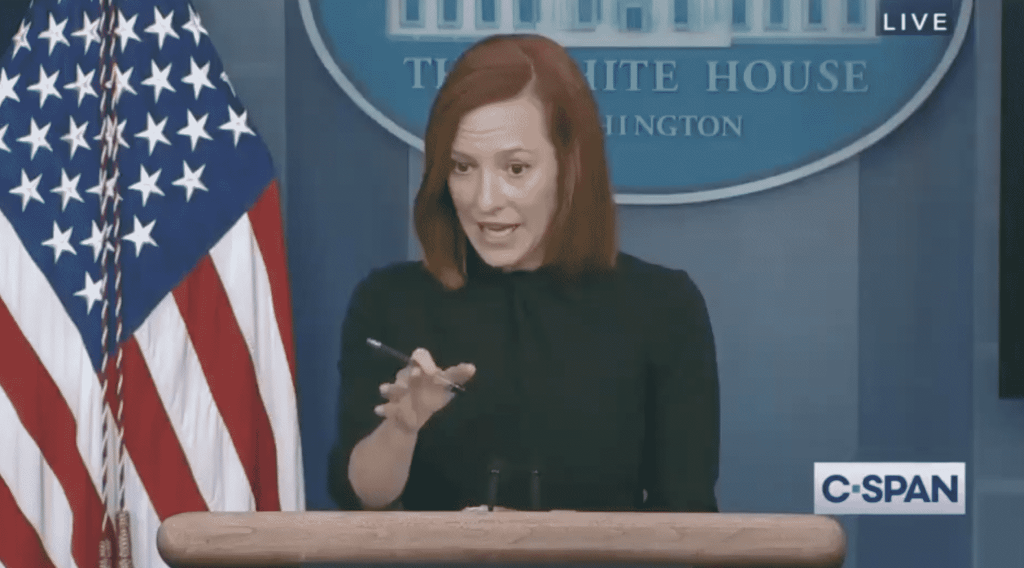 Fox News's Peter Doocy and White House Press Secretary Jen Psaki battled over a video that surfaced showing children "being thrown over" a border wall in New Mexico.
Doocy asked Psaki, "On immigration, has the White House considered beefing up border security now that there is video of a three-year-old and a five-year-old being thrown over the wall in New Mexico?"
Psaki confirmed she did see the video and pointed to a statement made by Secretary of Homeland Security Alejandro Mayorkas who said "the inhumane way smugglers abuse children" is "criminal and morally reprehensible."
She claimed the children were rescued by workers at the border.
The reporter pushed back against her claim, "They still got close enough, as you guys are talking about, addressing root causes in the region, for a smuggler to throw them over a wall into the desert and I'm just curious what the White House is doing to stop that from happening."
Watch the exchange below:
Fox's Peter Doocy repeatedly presses Jen Psaki about what the administration will do on border security in light of the horrifying video of toddlers being tossed over a wall and left in the desert by smugglers.

Psaki declines to say they'll do more, just smugglers are bad. pic.twitter.com/VpfZ3bQQmW

— Curtis Houck (@CurtisHouck) April 1, 2021
The press secretary turned the question on Doocy, "Are you concerned about the kids' safety? Or are you concerned about kids getting in?"
Doocy argued he is concerned about the safety of the children.
"Well, of course, it is, which is why I'm often surprised by some of the lines of questioning here, but, I will say that our concern and our focus is on sending a clear message to the region that this is not the time to come," Psaki responded.
She continued, "You should not send your kids on this treacherous journey. That these smugglers are praying on vulnerabilities in these communities."
A top border official predicted more than a million migrants will arrive at the border this year alone.