News
'He Was a Homebody' Friend of Aaron Carter Gives Insight on What Final Year of His Life Was Like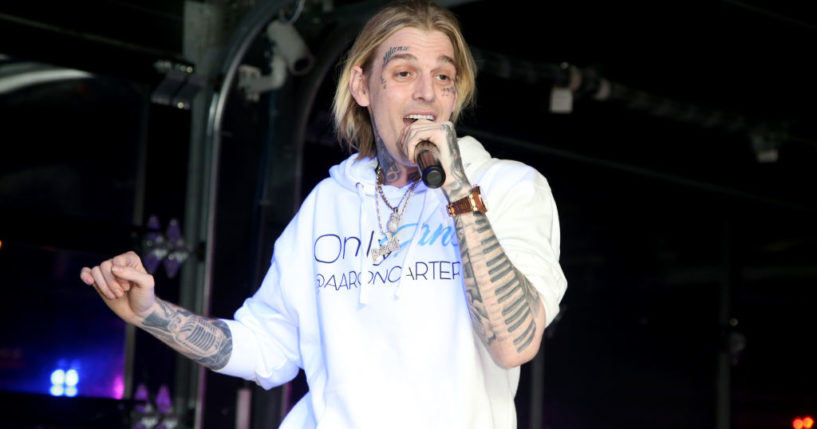 Dan Wright, musician and friend of late singer Aaron Carter, revealed what he was up to during the last year of his life.
Wright claimed Carter "didn't have a lot of people who were willing to help" or work with him due to his drug abuse.
He told Page Six, Carter "wanted to get his career" back but he would turn down opportunities and not leave his home.
Advertisement - story continues below
"I got the feeling he was kind of almost like a hermit. He didn't really leave the house. He didn't really leave his town of Lancaster. He liked staying in, he liked staying home," Wright said.
Continuing, he said, "He was a homebody, and I think as a result he just didn't have a lot of people that were willing to go to his house, stay with him, [and] help him write an album."
Wright, who co-wrote songs with Carter, said that when they would work together, he would constantly claim that he was sober.
"Aaron was very proud of being five years sober. He would always say that," he added.
Advertisement - story continues below
Wright admitted Carter would use the slang term "Cali sober" which means the user partakes in drinking alcohol and smoking marijuana, but avoids other substances.
He also said Carter did take Xanax, and he was on it for a "very long time."
"He gives off this bad boy persona online and stuff, but talking to him in person — he's so articulate and so quick and has so many stories and has so much knowledge. I definitely never got the feeling that he was high on dusters," he shared.
"Dusters" are inhalants that gets the user high quickly.
In an exclusive interview with The U.S Sun in September, Carter claimed he was maintaining his sobriety and wanted to regain custody of his 10-month-old son, Prince, whom he shared with his fiance, Melanie Martin.
Advertisement - story continues below
"I haven't had any relapses or anything like that, it's just triggers are big right now for me [and] I want my son back," he shared.
Aaron Carter died on Nov. 5, at the age of 34. The cause of death is still being investigated.
Truth and Accuracy
We are committed to truth and accuracy in all of our journalism. Read our editorial standards.
Comment Down Below
Conversation