News
GOP Reps Introduce Bills to 'Protect Americans' From Biden Admin's 'Egregious Power-Grab' With Stoves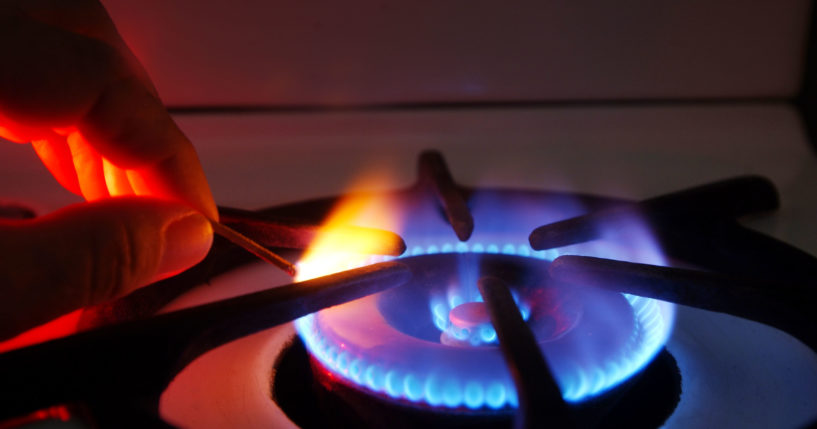 Two House Republicans are introducing legislation to prevent President Joe Biden's administration from banning gas stoves. 
Reps. Kelly Armstrong (R-N.D.) and Debbie Lesko (R-Ariz.) introduced two bills meant to "prevent the Biden administration bureaucrats from banning natural gas stoves nationwide."
Armstrong said, "Inflation is hurting everyone. We have a crisis at our Southern Border. North Dakotans are worried about being able to provide for their families. What is the Biden administration focused on? Controlling the kind of stove Americans use."
Advertisement - story continues below
"This is further incompetence from an administration that seems more interested in dictating every aspect of our lives than solving real problems. Our bills make it clear that Americans should decide if a gas stove is right for their families, not the federal government," he added.
Meanwhile, Lesko argued, "The Biden administration's extreme proposed regulation that will ban nearly every gas stove on the market is just another example of out-of-touch bureaucrats trying to control Americans' everyday lives."
"I am proud to join Congressman Armstrong in introducing these important bills to protect Americans' consumer choice and stop this egregious power-grab," she added.
The first bill, the Gas Stove Protection and Freedom Act, prevents the Consumer Products Safety Commission (CPSC) from using federal funds to "regulate gas stoves as a banned hazardous product or impose or enforce any consumer product safety standard on gas stoves that would result in a prohibition on gas stoves or otherwise substantially increase the price."
Advertisement - story continues below
Meanwhile, the second bill, the Save Our Gas Stoves Act, would block the Energy Department from "finalizing, implementing, or enforcing its rule titled the 'Energy Conservation Program: Energy Conservation Standards for Consumer Conventional Cooking Products' or introducing an energy conservation standard that would result in the prohibition of a kitchen range or stove based on the type of fuel it uses, including gas stoves."
The move comes as gas stoves were in the headlines after a CPSC commissioner said it was the commission's job to regulate dangerous products – which could include gas stoves.
Do you think these are good bills?
Republicans reacted by denouncing the idea of banning gas stoves.
Florida Gov. Ron DeSantis (R) tweeted, "Don't tread on Florida, and don't mess with gas stoves!"
Don't tread on Florida, and don't mess with gas stoves! pic.twitter.com/FNETzpuANe

— Ron DeSantis (@GovRonDeSantis) January 12, 2023
Advertisement - story continues below
"God. Guns. Gas stoves," tweeted Rep. Jim Jordan (R-Ohio).
God. Guns. Gas stoves.

— Rep. Jim Jordan (@Jim_Jordan) January 12, 2023
However, CPSC Chair Alexander Hoehn-Saric said in a statement, "Over the past several days, there has been a lot of attention paid to gas stove emissions and to the Consumer Product Safety Commission. Research indicates that emissions from gas stoves can be hazardous, and the CPSC is looking for ways to reduce related indoor air quality hazards."
"But to be clear, I am not looking to ban gas stoves and the CPSC has no proceeding to do so," he added.
Advertisement - story continues below
In February, the Energy Department unveiled a proposal to limit energy consumption for gas stoves.
And some industry experts raised concerns the regulation could lead to gas stoves being phased out. 
Truth and Accuracy
We are committed to truth and accuracy in all of our journalism. Read our editorial standards.
Comment Down Below
Conversation