News
'Call a Crackhead': GOP Senator Sends Message to Those Who Support Defunding the Police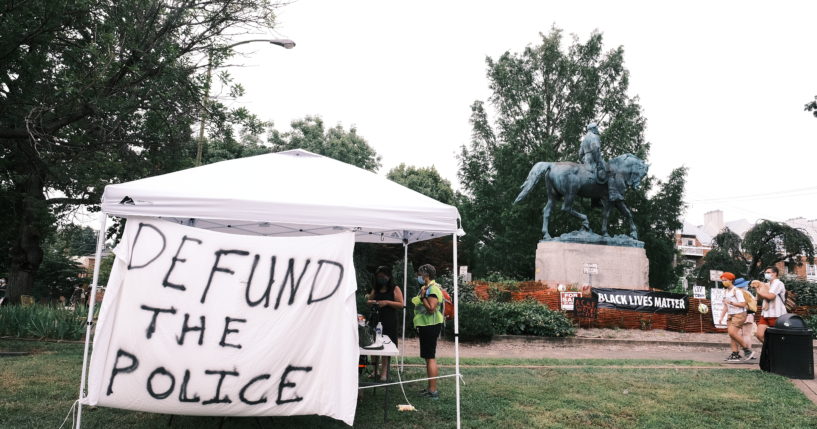 Sen. John Kennedy (R-La.) expressed his support for law enforcement and sent a message to supporters of the defund the police movement.
Kennedy posted a campaign ad over the weekend to Twitter.
"I know the difference between criminals and their innocent victims," Kennedy captioned the video.
Advertisement - story continues below
He said during the video, "Violent crime is surging in Louisiana. Woke leaders blame the police. I blame the criminals."
Kennedy added, "A mom should not have to look over her shoulder when she's pumping gas. I voted against the early release of violent criminals and I opposed defunding the police."
Concluding his message, Kennedy said, "Look, if you hate cops just because they're cops, the next time you get in trouble, call a crackhead."
Watch the video below:
Advertisement - story continues below
I know the difference between criminals and their innocent victims. pic.twitter.com/RKhHJEefpv

— John Neely Kennedy (@JohnKennedyLA) September 30, 2022
During an appearance on Fox News last week, Kennedy shared how he believes the United States can solve the problem of rampant crime.
Do you agree with Kennedy's message?
"If we want to get control of this crime problem that we have, we're going to have to do a couple of things. Number one, we're going to have to have more cops. In New Orleans, in my state, [it] needs 2,000 cops on the street — we've got less than 1,000," Kennedy said.
He argued the country will also need "to pay our cops. You're not going to get cops to work in this woke environment without paying them. Number three, and this might be the most important: Our political leaders need to stand behind our cops."
Additionally, the senator argued "we've got to get rid of these prosecutors whose mantra is, 'See no evil, hear no evil, prosecute no evil.'"
Advertisement - story continues below
Kennedy suggested Americans should "avail yourself of your privileges under the Second Amendment. Now, I've said this before, and I mean it. I believe love is the answer. I do. But I also own a handgun, just in case."
Last month, Axios reported that while homicides in major U.S. cities are decreasing in 2022, total violent crimes are still on the rise, citing a midyear survey of law enforcement agencies.
From January 1 to June 30, 2022, overall violent crime increased by 4.2% compared to the same period of time in 2021.
Truth and Accuracy
We are committed to truth and accuracy in all of our journalism. Read our editorial standards.
Comment Down Below
Conversation