News
Greece Announces Monthly Fines for People 60 or Over Who Are Unvaccinated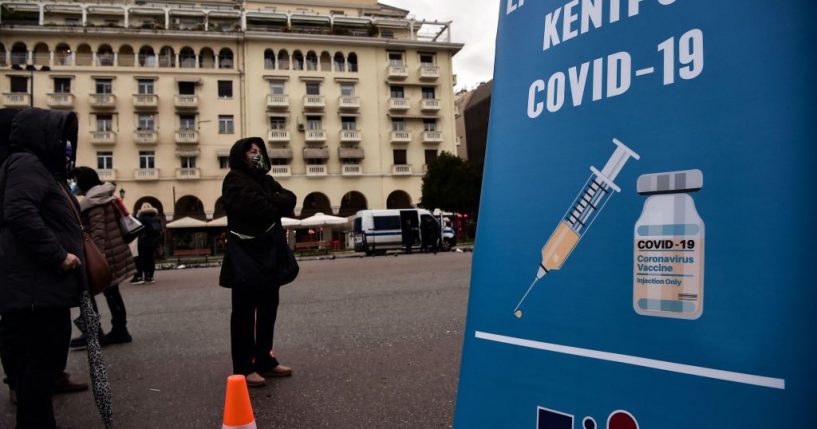 While some cities and municipalities in the U.S. have offered incentives for people to get vaccinated against COVID-19, one country is planning to fine people if they do not get vaccinated.
On Tuesday, Greece announced it would make vaccinations against the virus mandatory for people 60 and over, and said those in the age range who are not inoculated by Jan. 16 will face a monthly fine of 100 euros.
One U.S. dollar equates to about .89 euros.
Advertisement - story continues below
According to Reuters, Prime Minister Kyriakos Mitsotakis said, "(The decision) tortured me, but I feel a heavy responsibility in standing next to those most vulnerable, even if it might fleetingly displease them."
"It's the price to pay for health," he argued.
Roughly 63% of Greece's population is vaccinated against the virus. In recent weeks, there has been an increase in appointments to get vaccinated.
However, data from Greece's health ministry finds that around 520,000 people over the age of 60 are not vaccinated.
Advertisement - story continues below
During a cabinet meeting, Mitsotakis said, "We are focusing our efforts on protection of our fellow citizens, and for this reason, their vaccination will be mandatory from now on."
However, he reportedly did not offer a plan to enforce the fine. As Reuters points out, "A 100 euro fine is a hefty chunk of the average monthly 730 euro pension."
Do you think unvaccinated people should face fines?
Earlier this month, Greece banned unvaccinated people from indoor spaces.
Since the beginning of the pandemic, the country has reported at least 931,000 infections and over 18,000 deaths from the virus.
The decision to impose fines for unvaccinated individuals come as the Omicron variant sparked new concerns. At least 70 countries and territories announced new travel restrictions on several African countries after the new variant was discovered.
Advertisement - story continues below
President Joe Biden on Monday called the new variant "a cause for concern" but said it is "not a cause for panic."
Truth and Accuracy
We are committed to truth and accuracy in all of our journalism. Read our editorial standards.
Comment Down Below
Conversation