News
Fox's Gutfeld Rips Liz Cheney's 'Emotional Brokenness' Over Trump: 'It's Embarrassing'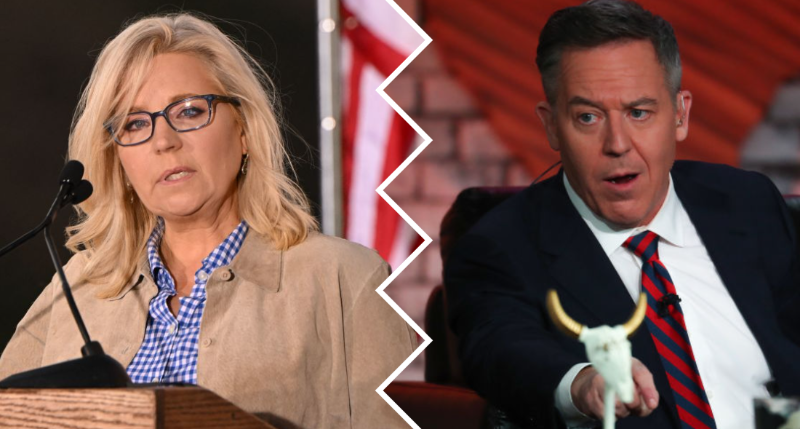 Rep. Liz Cheney's (R-Wyo.) primary loss garnered a range of reactions across the political spectrum.
Conservatives mocked her while other commentators lamented the state of the Republican Party.
Greg Gutfeld, host of the wildly popular late-night show "Gutfeld!", displayed no remorse for the Wyoming Congresswoman's loss.
Advertisement - story continues below
"She compared this to the Civil War," Gutfeld said on Wednesday.
He continued, "She is nuts, OK? She's overtaken with such obsession and such emotional bitterness that she has this kind of grandiose view of herself and it's actually now getting embarrassing. It's embarrassing for her. I wish she had a friend that could take her aside, and say, 'You've got to calm down. Don't run for office. You're not going to get a national office — at best, you're going to get Office Depot."
"The Republicans hate you, the Democrats don't want you, this is all driven by some emotional brokenness that happened from Trump," Gutfeld added.
Watch the video below:
Advertisement - story continues below
He went on to blast Cheney for appearing to compare herself to Abraham Lincoln.
"People say that Trump has an ego, but when he says stuff like that, it's usually with a wink, and then everybody's laughing. There's nothing in her eye but spite. It's such a personal vendetta from day one," Gutfeld said.
Cheney lost her primary bid to Harriet Hageman by roughly 40 points.
CNN senior data reporter Harry Enten reports that her loss "appears to be the second worst for a House incumbent in the last 60 years, when you look at races featuring only one incumbent."
Advertisement - story continues below
In her concession speech on Tuesday, Cheney noted she won her last primary election with 73% of the vote and argued she could have easily won this time. However, she said, "The path was clear. But it would have required that I go along with President Trump's lie about the 2020 election. It would have required that I enable his ongoing efforts to unravel our democratic system and attack the foundations of our republic."
"That was a path I could not and would not take," she added.
The Congresswoman also referenced Lincoln and Ulysses S. Grant.
Cheney was one of 10 House Republicans who voted to impeach former President Donald Trump after the Jan. 6 riot at the U.S. Capitol.
Advertisement - story continues below
Since her impeachment vote, she has become a vocal opponent of Trump and branded him a "domestic threat," and members of her party who support him have not been spared her criticism either.
Truth and Accuracy
We are committed to truth and accuracy in all of our journalism. Read our editorial standards.
Comment Down Below
Conversation