News
Half-Eaten Burrito Helps Law Enforcement With Case of Firebombing Attack at Pro-Life Center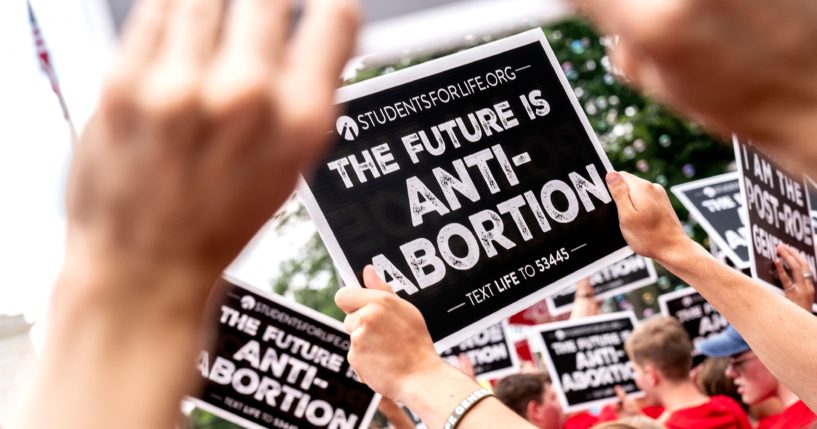 Law enforcement discovered a half-eaten burrito that helped them with the case of a firebombing attack at a pro-life center.
A deputy who serves on a FBI Joint Terrorism Task Force explained in an affidavit the events of a firebombing at the Wisconsin Family Action office in Madison, Wisconsin.
On Tuesday, the Department of Justice issued a statement sharing that Hridindu Sankar Roychowdhury, 29, has been charged with one count of attempting to cause damage by means of fire or an explosive.
Advertisement - story continues below
Roychowdhury was arrested Tuesday in Boston for his connection to the May 2022 event.
According to the affidavit, Roychowdhury was identified as the suspect in March 2023.
After surveilling Roychowdhury, law enforcement witnessed him throw away a bag of food in the trash.
"Law enforcement had an unimpeded view of the brown paper bag Roychowdhury discarded. Law enforcement immediately walked up to the bin after Roychowdhury left the area. Law enforcement saw no other individuals near the bin, nor did law enforcement view anyone discard anything else in the bin between the time Roychowdhury discarded the brown paper bag to the point law enforcement walked up to it," the affidavit states.
Advertisement - story continues below
It continues, "Law enforcement retrieved the bag from the trash. The contents of the bag included a quarter portion of a partially eaten burrito wrapped in waxed paper, a soiled napkin, a crumpled napkin, a stack of napkins, the wrapper of the burrito, a crumpled food wrapper, four unopened hot sauce packets, and the brown paper bag itself."
The DNA from the item was then sent to a lab where it was compared to other items from the scene of the firebombing.
"The results from the ATF laboratory indicate the DNA collected from the contents of the brown paper bag is a match to the DNA of 'Male 1' that was recovered from evidence at the arson that occurred at Organization A. Because the items were taken after Roychowdhury discarded them, I believe the DNA is his," the affidavit states.
The Department of Justice reported that in March "Roychowdhury travelled from Madison, Wisconsin, to Portland, Maine, and he purchased a one-way ticket from Boston to Guatemala City, departing this morning. Law enforcement arrested Roychowdhury at Boston Logan International Airport. Roychowdhury will have a detention hearing in Boston."
Wisconsin Man Charged with Firebombing Building

Defendant Arrested in Boston Todayhttps://t.co/ePg8C7X8Gc

— National Security Division, U.S. Dept of Justice (@DOJNatSec) March 28, 2023
Advertisement - story continues below
If Roychowdhury is convicted, he faces a mandatory minimum of five years in prison and a maximum of 20 years.
Notably, the attack came just after a Supreme Court draft opinion leaked showing it would overturn Roe v. Wade. 
Truth and Accuracy
We are committed to truth and accuracy in all of our journalism. Read our editorial standards.
Comment Down Below
Conversation