Hawley Calls for Investigation Into Seven Senate Dems Who Filed Ethics Complaint Against Him, Cruz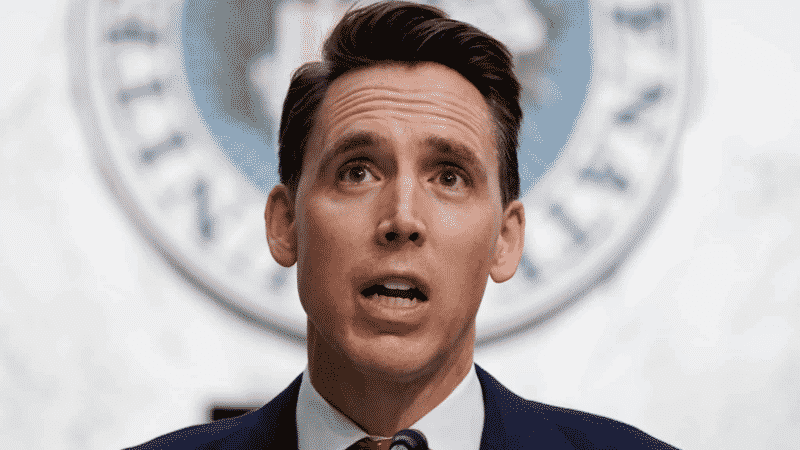 Sen. Josh Hawley (R-Mo.) is tearing into a group of Senate Democrats for filing an ethics complaint over the U.S. Capitol riot.
In a letter to the Senate Ethics Committee on Monday, Hawley slammed Democratic senators for filing "an unprecedently frivolous and improper ethics complaint" against him and Sen. Ted Cruz (R-Texas).
He called on the committee to "discipline these Members to ensure that the Senate's ethics process is not weaponized for rank partisan purposes." The Republican senator called for an investigation into the Democratic lawmakers.
Seven Senate Democrats, led by Sen. Sheldon Whitehouse (D-R.I.), filed an ethics complaint against Hawley and Cruz on Thursday over their electoral college objections and if that contributed to inciting the violent riot at the U.S. Capitol on Jan. 6.
The letter by the Senate Democrats reads:
"The question the Senate must answer is not whether Sens. Hawley and Cruz had the right to the object to the electors, but whether the senators failed to '[p]ut loyalty to the highest moral principles and to country above loyalty to persons, party, or Government department' or engaged in 'improper conduct reflecting on the Senate' in connection with the violence on January 6."
The Missouri senator supported an objection to Pennsylvania's Electoral College certification on Jan. 6. Cruz objected to Arizona's Electoral College certification.
Hawley added in the letter:
"The complaint against me does not suggest that my objection to Pennsylvania's electoral votes was legally improper. No Senator could make such a suggestion with a straight face. Federal law expressly authorizes Senators to object that a State's electoral votes were not 'regularly given.' Democrats have repeatedly invoked this provision. Indeed, in every presidential election since 2000 that a Republican has won, Democrats have sought to object to electoral votes on that ground, regardless of whether any good-faith basis existed for such objections."
Hawley also penned another letter on Monday to the seven Senate Democrats who filed the complaint.
"The idea that one Senator who disagrees with another Senator can therefore have that Senator punished, sanctioned, censured, or removed is utterly antithetical to our democracy and the very idea of open, lawful debate," he wrote.
Hawley noted that he filed an ethics complaint against the senators' "that details your deliberate and partisan abuse of this process, including your apparent coordination with various dark money groups, and requests that you should be appropriately disciplined."
He concluded, "I will not be intimidated by your efforts to silence me, the people of my state will not be intimidated by you, and you should be ashamed to have grossly abused your office and the Senate."